World Cup Free Pick: Nigeria vs Argentina
June 25, 2018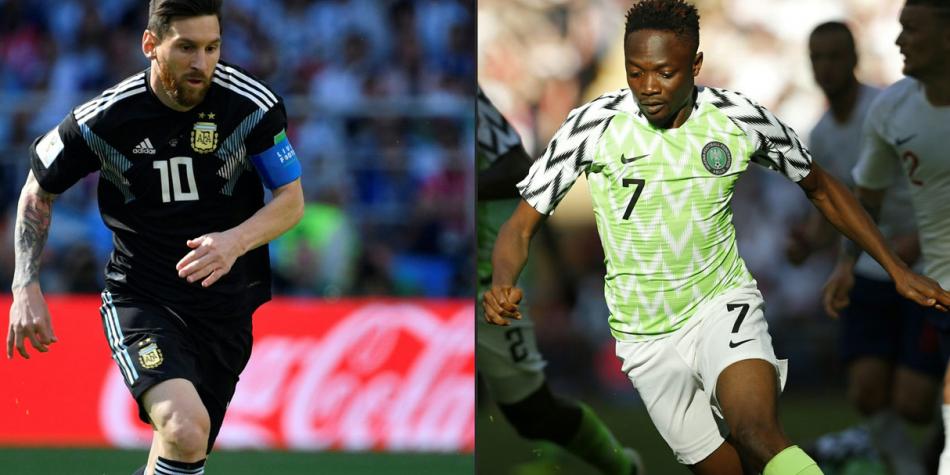 The final round of group stage play in Group D of the 2018 World Cup will be played on Tuesday. One of the most anticipated matches will be Nigeria versus Argentina from St. Petersburg, as the Argentines try to salvage a second place finish in the group to move on to the knockout stages of the tournament.
Argentina is close to taking an early and hugely embarrassing exit from the tournament after drawing their first match and losing their second. However, the end of the world has still not arrived for them and they can advance with a victory on Tuesday over Nigeria and if Iceland does not upset Croatia the current Group D leader in the group's other match on Tuesday.
The current line has Argentina at 1 to 2 to win, while Nigeria is 5 to 1 to win and a draw is 3 to 1. The over/under is now on 2.5.
Nigeria lost 2-0 in its opening match to Croatia, but returned to play much better in its second outing defeating Iceland last Friday 2-0. Ahmed Musa was the hero in Nigeria's win over Iceland scoring both goals and is now the country's all-time leader in goals scored during World Cup play with four.
Nigeria must remain concentrated on the match through all 90 minutes and not allow their confidence, which they have a great deal of, to get in the way of the team's objective of moving on to the next round. It may appear the Argentines are down and out, but any club with Lionel Messi on the pitch has a shot at winning. Lost November Nigeria beat Argentina 4-2 in a friendly.
It is best not to count the Albiceleste out just yet. Argentina arrived at the World Cup as the overwhelming favorite to win Group D, but things have not gone according to plan. In two matches, the Albiceleste has scored just once and have their backs squarely pinned against the wall and must dig deep if they want to beat a tough Nigeria side.
Argentina opened with a 1-1 draw against Iceland and then was humiliated by Croatia 3-0. Argentina led Croatia in time of possession but Croatia made better use of their possessions.
In World Cup matches against Nigeria, Argentina is 4-0 and will need to win a fifth straight against Nigeria in Cup play if they want to advance.
Prediction: Argentina has been nothing short of disappointing and will continue to struggle on Tuesday. Look for a faster Nigeria squad to beat the Argentine's to 50-50 balls and draw 2-2 knocking captain Lionel Messi and his fellow Argentines out of the tournament.