Confirmed SlowPay from Little Known Sportsbook
August 26, 2013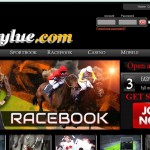 We received a slow pay from a sportsbook you probably have never heard of before several weeks ago: Bettylue.com.
That's right: Bettylue.com. They are non-rated with Sportsbook Advisor.
A man contacted us claiming he is a long time player of theirs and that they have been slow-paying him for a few weeks. We contacted them by email and they assured us that it was a clerical error. They said just wait a week or two and it will be cleared up. Well, several weeks have gone by and it appears they are giving this guy the run around.
The amount is less than $1000 which would lead one to speculate that they may not be working with a large amount of capital. We will, of course, wait for developments out of this complaint to add to this post.
Do yourself a favor and only bet at sportsbooks with Top Ratings.