Sunday NFL Who's Betting On What
September 22, 2013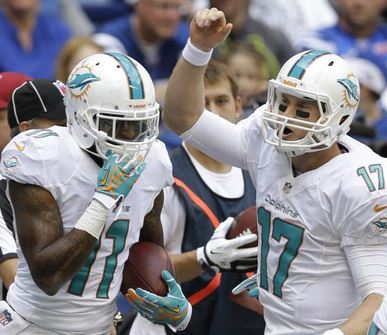 The big slate of NFL games starts here in about 3 hours. We've checked in with the sportsbooks and here are the games that have lopsided betting action. If the game is not mentioned it is because it has even betting action.
The heaviest bet game with lopsided action is the Browns at Minnesota. 40,000+ bets have been placed on this game at our monitored books and an astounding 87% are on Minnesota -6.5. Minnesota is 0-2 mind you.
Green Bay at Cincy has 30,000 wagers on it and 85% of the public is on Green Bay -2.5 points.
26,000 wagers have been placed on the Falcons at Miami game and 75% of the public is on Atlanta. I guess the public does not feel that 2-0 Miami is for real.
Finally, the late game has Chicago at Pittsburgh. It has 15,000 people wagering on this game and 75% are on Chicago -1.5 – Chicago is 2-0 and Pittsburgh is 0-2. Check out our recommended sportsbooks for NFL wagering options.