Public Betting Stats Monday Night Football New Orleans vs. Miami
September 30, 2013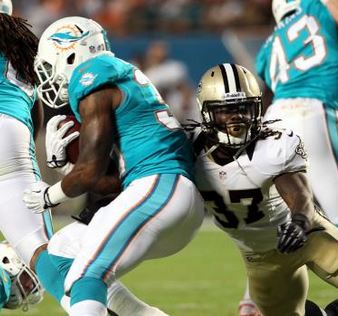 Tonight's big game of the unbeatens kicks off in a little over three hours. You have 3-0 Miami at 3-0 New Orleans. here is the spread and total:
We like to study the public betting numbers just before marquis games like these go off.  Right now about 60% of the action is on New Orleans. That is accounting the action from our top Sportsbooks. So, with a 3% margin for reporting errors or last minute changes that betting % number is negligible.  The Over/Under betting numbers are interesting. A full 85% of the public is on the OVER.
A hefty number of people also took Saints Moneyline which is -290. Moneyline public betting is not always so reliable and useful a number. But it is what it is. Anyway, enjoy the game tonight and keep the betting fun and interesting.