3 Best Sporting Events To Watch This Week
November 6, 2013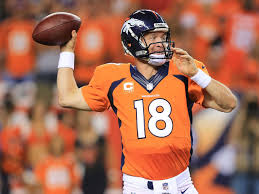 The coming week in the world of sports has plenty of events to offer, but there are a few events that stand out more than the rest. Tennis makes an appearance on this week's radar screen.
Tennis: ATP World Tour Finals Take Place In London
This is the moment when the eight best men's tennis players in the world knock heads in a cash-grab event, but the money is not the only prize at stake. Rankings points are waiting to be won as well so that the elite performers in the world can get better seedings for the 2014 Australian Open in January. In this event, one group has Rafael Nadal, Stanislas Wawrinka, David Ferrer, and Tomas Berdych. The other group is comprised of Novak Djokovic, Roger Federer, Juan Martin del Potro, and Richard Gasquet, who is in the tournament only because Andy Murray withdrew due to an injury. Nadal and Ferrer are the favorites to advance from round-robin play to the knockout-stage semifinals, which will be held next Sunday in London. In the other group, Djokovic is a clear favorite, with Federer and del Potro being expected to clash for the final semifinal spot. All in all, Djokovic rates as a slight favorite over Nadal to win the year-end tournament on the men's tennis tour.
NCAA Football: Oregon Ducks @ Stanford Cardinal
This is the biggest game of the Pac-12 Conference season, one that has national title implications. If Stanford can pull the upset, Florida State will be in position to face Alabama for the national championship. If Oregon wins, the Ducks would be in position to play the Crimson Tide in early January. Check back tomorrow night or Thursday for a comprehensive preview and pick for this game
NFL Football: Denver Broncos @ San Diego Chargers
This is a huge game for San Diego, now that the Chargers lost to the Washington Redskins and fell out of playoff position in the AFC. The Chargers play the Broncos and the Kansas City Chiefs twice over the remainder of the season, so they have to win at home. Denver is trying to keep pace with Kansas City in the AFC West. We are leaning Broncos -7 early on this one.
This article sponsored by Wager Web Sportsbook