3 Best Sporting Events To Watch This Week
November 14, 2013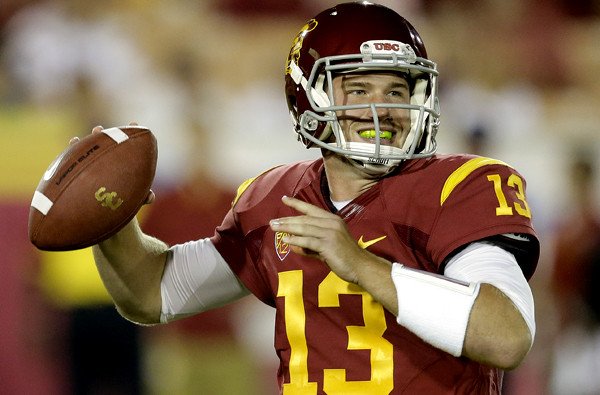 The coming week in the world of sports has plenty of events to offer, but there are a few events that stand out more than the rest. Tennis will offer one more showcase event before it goes away for the remainder of 2013.
Tennis: Davis Cup Final will offer superstar power
This is the last big tennis event of the 2013 season. Serbia and the Czech Republic will meet in the Davis Cup Final, deciding one of the most enduring and venerable nation-based championships in global sport. Serbia is led by Novak Djokovic, who just defeated Rafael Nadal for the championship of the ATP World Tour Finals in London on Monday. Djokovic could be tired, but he will almost certainly have to win his two singles matches in order for Serbia to win. Janko Tipsarevic, the other prominent Serbian singles performer in recent years, is not what he was a few years ago. The Czechs, with top-10 player Tomas Berdych on their roster, are in good position to win the singles matches in which Djokovic doesn't play. If Djokovic wins both of his singles matches and the Czechs win the two non-Djokovic singles matches, Saturday's doubles match could very well prove to be decisive in this competition.
NCAA Football: Stanford Cardinal @ USC Trojans
This is the biggest game in the nation this week. Stanford has inserted itself into the national title chase by knocking off Oregon last Thursday. The Cardinal are in a contest with Ohio State and Baylor for the number three spot in the national rankings. That number three spot is important in the event that either No. 1 Alabama or No. 2 Florida State lose in the coming weeks. We are leaning USC plus the 4 points on this one right now.
NFL Football: Kansas City Chiefs @ Denver Broncos
This is a five-star game, easily one of the top five games of the entire NFL season. The Chiefs are 9-0, the last unbeaten team in the league. The Broncos are 8-1 and have a chance to claim first place in the AFC West. The winner of this division will get a first-round bye in the AFC playoffs, so the stakes cannot be much higher heading into kickoff. We are leaning Kansas City on this one right now.
Bet Now at WagerWeb