3 Best Sporting Events To Watch This Week
November 19, 2013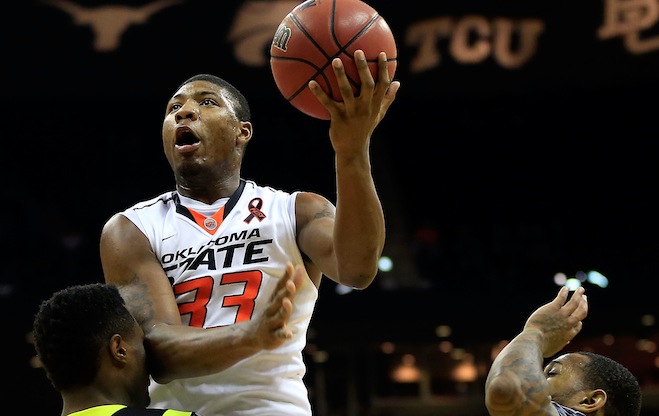 The coming week in the world of sports has plenty of events to offer, but there are a few events that stand out more than the rest. College basketball jumps into the picture this week.
College Basketball: Memphis Tigers @ Oklahoma State Cowboys
This is the best game of the week in college hoops. The Tigers and Cowboys both made the NCAA tournament last season and return most of their best players. Oklahoma State should be particularly formidable, since superstar Marcus Smart – a player who was expected by many pundits to enter the 2013 NBA Draft as a freshman – decided to stay in school for one more year, giving head coach Travis Ford the centerpiece he needs to build a truly elite team in the 2013-2014 season. Smart is a tremendous athlete, but what's noticeable about him is that he craves pressure-packed moments. Even as a freshman, he was one of the best last-second shotmakers (shot clocks and game clocks) in the country. Oklahoma State is going to rely on Smart here, and it will be up to Memphis to deny him the ball in important situations. Oklahoma State's supporting cast will need to come up big if Memphis decides to throw a lot of hard double-teams at Smart and is successful in getting the ball out of his hands.
NCAA Football: Baylor Bears @ Oklahoma State Cowboys
This is the biggest game in the nation this week. Baylor is moving up toward No. 3 in the national rankings, and the general line of thought in the college football universe right now if that if the Bears beat Oklahoma State, they will indeed move past Ohio State for the No. 3 spot, which will become very important if either No. 1 Alabama or No. 2 Florida State should lose in one of the next few weeks. Oklahoma State is playing for a lot as well. The Cowboys would be in position to win the Big 12 on Dec. 7 against Oklahoma if they can take this game against Baylor. All eyes will be on the Big 12 this Saturday night.
NFL Football: Denver Broncos @ New England Patriots
This is yet another dream matchup for the NFL and its executives. It's also a bonanza for NBC television, which gets to show this game in prime time. This is a heavyweight fight between two remarkably consistent quarterbacks who have rewritten various sections of the NFL record books. Peyton Manning and Tom Brady are well into their 30s, and yet they're still on top of the heap in the NFL. They have not really lost all that much. They still get their teams to the top of the NFL each season. They still make excellent decisions with the ball and are better than most of their contemporaries in terms of reading defenses properly just before the snap. It will be a treat to watch two legends – still with a lot left to give on the playing field – try to outscore the other in what should be a very entertaining game.
Bet them now at wagerweb.ag