3 Best Sporting Events To Watch This Week (With Picks)
November 27, 2013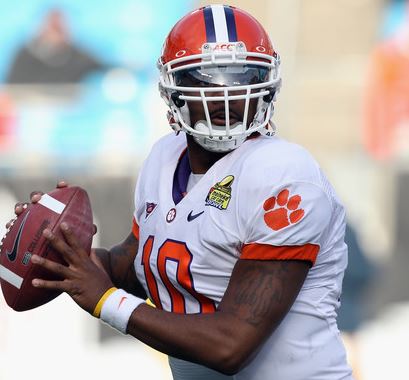 The coming week in the world of sports will feature a number of attractions, but it's really hard to peel away from college and professional football at this time of the year. This article is published using lines from Wagerweb.ag
NCAA Football: Texas A&M Aggies @ Missouri Tigers
This is a game in which Missouri is playing for the SEC East Division championship, which would be a remarkable accomplishment for a school that left the Big 12 two years ago and figured to have a much more difficult time competing in the SEC. The Tigers just have to beat Texas A&M, a team that was much more disciplined and powerful a year ago. This year's A&M team is noticeably weak on defense. Missouri should be able to power the ball between the tackles and wear down the Aggies in the second half. Texas A&M quarterback Johnny Manziel will need a special performance in order to lead the Aggies to an upset win on the road. Mizzou is currently favored by 4.5 – We are going to take Manziel plus the points and straight up upset.
NCAA Football: Clemson Tigers @ South Carolina Gamecocks
This is an important game for Clemson, which wants to make sure that it will be invited to a BCS bowl game. The Tigers were thrashed by the Florida State Seminoles a month ago, 51-14, so they want to be able to play well in this showcase. South Carolina has owned this series in recent years, but Clemson is more than capable of turning the tide, thanks to skilled quarterback Tajh Boyd and speed-burning receiver Sammy Watkins.  Even though the public is currently betting huge on Clemson +6, we still like them. Take the Tigers for instate rivalry week.
NFL Football: Cincinnati Bengals @ San Diego Chargers
This isn't a five-star game, but it's probably a 3.5-star game. The Bengals are trying to maintain a two-game lead in the AFC North, but they're going to have to win on the road, something they haven't done with regularity in 2013. The Chargers appeared to be done for the season, but they saved their bacon by upsetting Kansas City on the road in week 12. If San Diego can win here, the Chargers will have a very legitimate chance of making the AFC playoffs. Currently San Diego is favored by 1 point. But, we like the Bengals with the upset win.
For great betting interface check out wagerweb.ag