The Year's Best Pro Football Teams to cover the Point Spread
December 3, 2013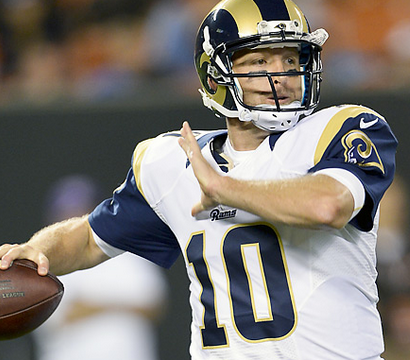 If you have a sportsbook and are a regular participant in sports betting then the chances are good that you will have the knowledge of a point spread and how all of that works.  For the purposes of these few paragraphs we will assume that you do.
Pro football…any football is a terrific sport to bet on.  Sports betting on football games can bring more excitement to the games by making you a participant in the action rather than merely an observer.  There is more joy when your team wins and you feel the heartache of loss more sharply when your team loses.  As sports fans, we all know that there are times when any loss is felt to the bone.
Now let's get down to the nitty gritty. Here is a list of the year's best pro football teams to cover the point spread:
Chicago Bears
The Bears have beaten the point spread 8 out of 11 games that they have played so far this year.  That puts them in the top four teams to cover the point spread so far this season.
Denver Broncos
The Broncos have beat out the Bears in terms of covering their point spreads.  They have done it a total of 9 times at this point in the season.  That ties them for first place in terms of covering point spreads with one other team.
Minnesota Vikings
The Vikings have managed to cover their point spread in 8 of their 11 games to date this season.  That ties them with the Broncos for second place in this area.
Saint Louis Rams
The Rams tie the Vikings for first place – also covering point spreads 9 times this season.
Now keep in mind that sportsbooks set the point spreads every week and while some will be covered, many will not be covered.  Just because a team seems to be covering their spreads pretty regularly doesn't mean that they will continue to throughout the season.
Many things factor into the outcome of the games including player injuries, morale, whether they play at home or away along with numerous other factors.  Any team can fall on any given Sunday (that's why football is so exciting!) and it happens to pro teams just as it does in college.  Case in point: Saturday's Iron Bowl.
Whether you bet based on a point spread made by a sportsbook or you prefer to bet on the easier to understand money line, the act of betting on a game will bring that game closer to home for you.  Whether you are at the field in the stadium, in a bar watching with some strangers or even at home watching the game with your buddies, it is always more enjoyable to watch an athletic competition when there is money on the line and you have a vested interest in the game's outcome.
If you happen to be a newbie at this then please be advised to take your time, browse this site and learn what the point spread is all about before you jump headlong into it.  There are many books you could read to learn about betting the spread and online sites like this one (SBA) will explain betting the point spread to you.  Do your homework and it may pay off with a big win! Try out GTBets for a great mobile betting platform.