3 Best Sporting Events To Watch This Week and Picks
December 4, 2013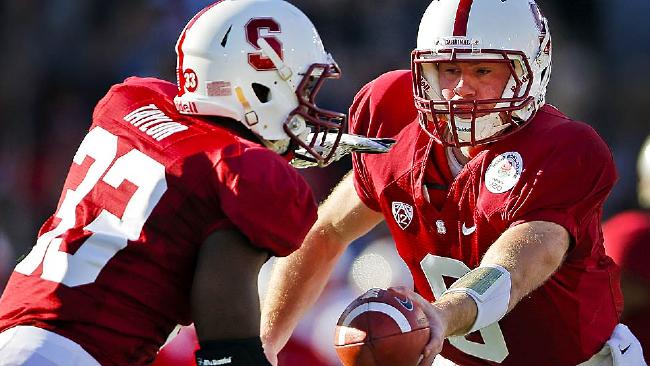 The coming week in the world of sports will still be a showcase for collegiate and professional football. The college football regular season will come to an end, though, giving that sport first place on the radar screen. brought to you by wagerweb.ag
ACC Championship Game: Duke Blue Devils vs. Florida State Seminoles
This is a game in which Duke has already made history. The Blue Devils have become the third team to win the ACC Coastal Division championship, joining Virginia Tech and Georgia Tech. They have pulled off a remarkable feat by winning 10 games this season against just two losses. Duke head coach David Cutcliffe is a leading candidate for the national 2013 Coach of the Year award in the Football Bowl Subdivision. Now, though, the Blue Devils must try to find a way to slow down the No. 1 Florida State Seminoles, a team that is squarely in position to advance to the 2014 BCS National Championship Game against either Ohio State or the winner of Saturday's SEC Championship Game between Missouri and Auburn. Florida State is loaded with all sorts of offensive weaponry, and the defense is deep and physical. The Seminoles have displayed very few weaknesses at any point this season. They struggled for two and a half quarters against Boston College but have otherwise excelled throughout their season. If Duke can even make this game close in the fourth quarter, the Blue Devils will have done something significant. The line is FSU -28.5. This is a tough one but we were thinking it should be more like 21. Take the Blue Devils of Duke.
Pac-12 Championship Game: Stanford Cardinal @ Arizona State Sun Devils
This is a rematch of a regular season meeting won by Stanford in the Bay Area, 42-28. The Cardinal gained a 39-7 lead after three quarters, pushing around the Sun Devils on both sides of the line of scrimmage. Arizona State has to be able to play a much more physical brand of football while also hitting the deep pass on offense. The Sun Devils can't expect to produce a lot of 80-yard drives against Stanford's defense. Arizona State also needs to get turnovers from shaky Stanford quarterback Kevin Hogan. If the Cardinal protect the ball and don't commit huge mistakes, they will have a very good chance of winning on the road. Arizona State is -3. As much as we love ASU this year we are taking the dog. Stanford +3
NFL Football: Detroit Lions @ Philadelphia Eagles
This is one of the more attractive games of the week in the NFL. The Lions essentially (though not technically) have a two-game lead in the NFC North with four games left to play. The Eagles are tied with the Dallas Cowboys for the lead in the NFC East. This is a big game for both teams, but especially Philadelphia.  Philly is -2.5. We think just maybe Detroit will come in and pull the upset.
Check back weekly for three game preview from wagerweb.ag