Super Bowl Alternative Lines and Final Picks
February 2, 2014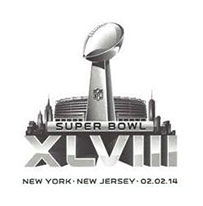 Russell Wilson is an incredibly young quarterback, but many people have had no problem with putting the weight of the Super Bowl on his shoulders. People don't seem to like the fact that Broncos have come out on top with the spread advantage of -3. Seeing as Peyton has the chance the rip up the Seahawks defense, it could be in your best bet to try and place a bet with an alternative spread. Some people have the opportunity to bet on the Seahawks at multiple lines and spreads. Here are a few of the choices from "Alternative" sources:
Seahawks -3.5 @ +180, Seahawks -7.5 @ +350, Seahawks -10.5 @ +500 or finally Seahawks -17.5 @ +1000. If you're a supporter of the Broncos, you can wager them at -7.5 @ +275 or -10.5 @ +400, or even -14.5 @ +700.
The current spread at Bovada is -3 for the Broncos, while it's sitting at a measly -1 at Sportbet. The alternative games offer a significantly larger payout for those who felt the need to push themselves that extra little bit, so if you feel like you should be wagering at these spreads and moneylines then go right ahead. Prop bets are always a great thing to look out for, and there are a few things that could help you land a big old sack of money at the end of the game.
Were you aware that Peyton Manning has never been sacked this whole post season? This means that the makings of a prop bet which consist of Peyton and his sack count could work in your odds. Although this is the case, the Broncos are facing a very intelligent and aggressive defense within the Seattle Seahawks. Their secondary is as nasty as they come, and they've got quick linebackers that can smack the offensive linemens hands away if they get to grabby. This paired along with the fact that the defense was responsible for nearly 50 sacks this past season (44) leads me to believe that Peyton is going to see the turf at some point in time during the Super Bowl. Seeing as the total sacks for the Seahawks sits at 2.0 per game, this means that Peyton could possibly hit the turf more than once; the over is sitting @ +120 while the under is @ -150. Russell Wilson is a quarterback that knows the ground a little too well, as he has taken the most sacks with post season with a whopping seven (that averages out to 3.5 per game). If you were going to take the prop bet of Russell Wilson avoiding any sacks, you might want to reconsider your strategy!
Field goals will be another prop bet to look out for, the total of approximate goals being kicked is set at 3.5 (with an Over of -115 and an Under of -115). Field goals are a very intricate part of the game, most of them are considered "give mes", which means that they usually go in no matter what. Wind is said to be somewhat prominent this Super Bowl, so field goals could be impacted much more than they usually would.
Finals Picks: Here in the office we have a total of six wagers we like for the Super Bowl:
Seattle +3 (Bovada)
Russell Wilson Rushing TD +370 (5dimes)
Marshawn Lynch Over Rushing attempts 21.5 (5dimes)
Marshawn Lynch Over Rushing Yards 90.5 (Bovada)
Marshawn Lynch will he score a rushing TD Yes -165 (TopBet)
Russell Wilson Under Passing Yards Under 212.5 (5dimes)