Betting Parlays and Teasers on Nightly Basketball Action
February 17, 2014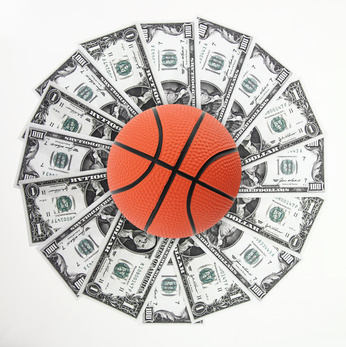 Parlays and teasers aren't only ways to win big on basketball games. They're also the most entertaining way to bet on sports. College and pro basketball is arguably the best sport to bet on parlays and teasers because the odds are solid and there are games across the country nightly. However, betting parlays and teasers nightly on basketball games can also destroy your bankroll if you don't follow these simple tips:
Know the odds at every sportsbook
Whether you bet online or at a local casino, you absolutely must ONLY place wagers at the casino(s) with the most favorable odds. Odds on parlays and teasers differ from sportsbook to sportsbook. The difference might seem minimal and irrelevant but even a small percentage difference will add up long-term. For example, Cantor Gaming sportsbooks in Las Vegas offer 10/1 odds on 4-team parlays, whereas Golden Nugget offers 11/1.
If you place a $10 bet at Cantor and win, you get $100. It would be $110 at Golden Nugget. Sure, $10 doesn't seem like much, but if you are wagering nightly on basketball games, this could add up to hundreds of dollars over the course of a season. Smart sports bettors always look for the best possible parlay and teaser odds. The only exception to this rule is if you want to include a team or couple of teams in a parlay but the point spread is less favorable at the sportsbook with the best parlay odds.
Important Tip: Some sportsbooks consider any parlay card with a tie a loss, so be certain you are aware of the parlay rules prior to placing a bet.
Don't chase massive parlays
The potential payouts on 8-10 team parlays sure are enticing, aren't they? Those are big-time sucker bets. Keep your parlays and teasers between 2-4 teams most of the time. If you want to place the occasional small bet on a 10-team parlay just for fun, go ahead. But you will only lose money if you chase these massive parlays on a regular basis. It's difficult enough to handicap 2-4 games correctly, so imagine how difficult it is to handicap 8-10 games.
You don't have to parlay/tease every game
Like I said earlier, I love parlays and teasers because of the payouts and they're entertaining bets. But I also know that sometimes I should just make a straight bet. If I find a team that I'm certain will cover the spread or the moneyline is exactly what I'm looking for on a specific team, I'm likely to place a straight bet on that team instead of adding other teams to make a parlay or teaser. It makes more sense to bet big on the moneyline or spread on that one game to get a big payout. That's not to say you can't also put that team on a parlay card, but if you're extremely confident in one specific team covering, make a big individual bet on that team.
Tease the point spread, not the over/under
The biggest teaser sucker bet is to move the over/under. Only tease the point spread. Let's say the point spread in the Lakers/Knicks game is Lakers –3 and the O/U is 190. A 5-point teaser would jump the Lakers to +2 and the Over to 195 or the Under to 185. Some basic math will tell you that a 5-point jump in the point spread is significant, whereas a 5-point jump on the O/U is merely 2.6%. Basketball O/U's are far too high to tease. The odds simply aren't there and it's a major sucker bet. When teasing basketball games, only move the line on the point spread. The rest is a waste of money.