4 NBA Finals Betting Tips You Need to Know
June 4, 2014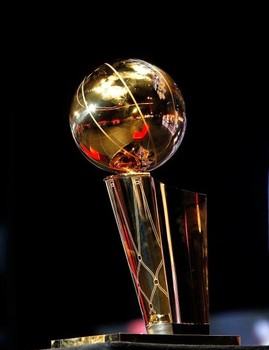 The Miami Heat and San Antonio Spurs will battle it out for NBA supremacy starting Thursday night. The storyline is as follows; Miami is the two-time defending NBA champs and are facing the team they defeated in the NBA Finals a season ago. The Heat seek to become the first team since the Los Angeles Lakers early this century to 3-peat. The San Antonio Spurs are attempting to win their 5th NBA title with Tim Duncan. They haven't won a title since 2007.
Millions of people bet on the NBA Finals. It is one of the most exciting sporting events in the world and consists of up to 7 games. The series starts on Thursday night at 9:00 PM (EST) in San Antonio. The Spurs have home court advantage, which could very well impact the outcome of the series. Want to get in on the action? Great! But before you do, follow these NBA Finals betting tips…
Don't look for value, bet on the team you think will win the series
If you want to wager on the winner of the series, pick the team you think will win the series, not the team with the best value. Why? Because you won't find better value on either side. Miami is a very slight favorite (5:6). The Heat are even money to win the series. So bet the team you are most confident in.
Match-ups will determine the series
These are two teams that have been there done that. Both squads have a roster full of players and coaches with multiple NBA titles. Nerves and inexperience won't come into play in this series. The better team is going to win. Bet on the team you think has a match-up edge, while factoring in home court advantage. If you think San Antonio can exploit Miami's weaknesses in a game played in San Antonio, perhaps your best bet would be on the Spurs that game.
Wait for the general public to bet before you do
The best way to get value on each individual game is to wait until the general public bets. The fact of the matter is the general public always bets with the media. If the media is pimping San Antonio to win the game, the general public will bet heavily on San Antonio. That will jump the line in your favor if you bet on Miami. You'll get more points. Wait to see what the general public does so you can get the most favorable odds.
Pace yourself, it's a marathon not a sprint
Okay, so that was a cheesy cliché. But it holds some truth. There will be potentially 7 games in this series. It would be an absolute shocker if this series doesn't at least make it to game 6. Both teams are evenly matched and experienced. If you have $1,000 set aside for the series, don't put $500 down on game 1 and the rest on game 2. Spread it out evenly throughout the series. You might find more favorable odds later in the series. If you blow all your money early on, you'll miss out. Bet the game now at one of our trusted sportsbooks