Soccer Interest Growing in North America
August 4, 2014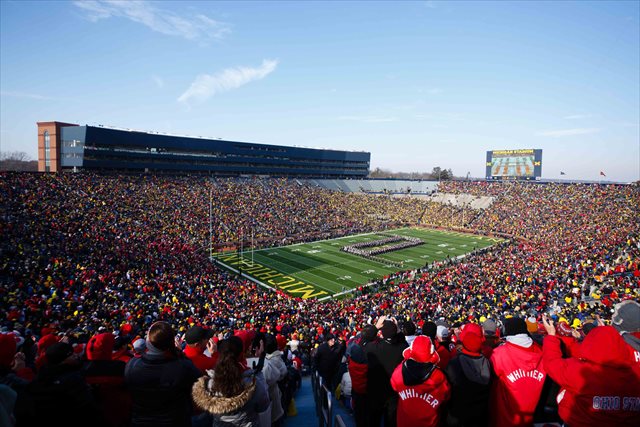 On Saturday afternoon, Michigan Stadium was packed with more than 109,000 fans to watch football, but not the football Americans know as football, but soccer known as football around the rest of the world.
The fans came to watch two of the most decorated clubs in European soccer Manchester United and Real Madrid.
Manchester United thrilled the crowd behind two Ashley Young goals to defeat Real in a friendly 3-1.
The crowd was the largest to see a soccer match in the U.S., breaking the previous record of 101,800 set in the Olympic final of 1984 at the Rose Bowl.
Cristiano Ronaldo was not supposed to play as he is recovering from an injured left leg that has limited his playing time since the World Cup.
However, the player of the year entered the match in the 74th minute to the delight of the fans. Not even the world's best player could make a difference on Saturday against United.
Louis van Gaal the new manager for Manchester United earned his biggest preseason victory at the club and his fourth win of this summer. Also scoring for the Red Devils was Javier Hernandez a second half substitute.
The only goal Real scored on the day was a penalty by Wales international Gareth Bale.
Thus far, in the U.S., Manchester United has defeated Real, the LA Galaxy, Inter Milan and Roma. The club will play Liverpool on Monday in Miami. The two clubs have one of the bitterest rivalries in English football.
The starting XI for Real Madrid did not include Ronaldo or their new signings Colombia's James Rodriguez or Germany's Toni Kroos.
However, Bale, Xabi Alonso and Luka Modric were outplayed from the first whistle.
Some of the top clubs in Europe have been touring the United States during their preseason that has was shortened for many due to the World Cup in Brazil being played in June and July.
Most of the clubs will return this week to their home facilities were they will prepare for their first matches of their league schedule between mid and late August.