Cristiano Ronaldo Says Real Will Win Champions Again
August 14, 2014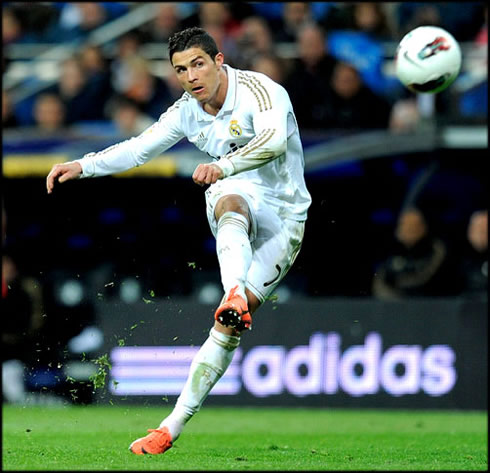 On Tuesday, Real Madrid won the UEFA Super Cup over Sevilla 2-0 behind a brace by Cristiano Ronaldo.
The Portuguese international expects clubs from England to challenge for glory this season in European competition, but believes his club will win its second straight Champions League trophy.
Ronaldo, the reigning Player of the Year in the world was named man of the match on Tuesday by Sir Alex Ferguson his former manager at Manchester United, after scoring both goals for his club.
Ronaldo believes Real will make history by becoming the first club to retain its Champions League trophy.
Ronaldo is confident the players who were signed during the summer break will make the club much stronger. During the break, Real was able to sign Toni Kroos from Bayern Munich, James Rodriguez from Monaco and Keylor Navas from Levante.
Real's leading scorer believes the big pressure this year in the Champions League will be made by Chelsea, Liverpool and Manchester City from the English Premier League.
Ronaldo played in the EPL for Manchester United and knows how strong English football clubs are and knows they will be there battling at the end of the Champions League season.
Ronaldo praised the work of teammate Gareth Bale, calling his passes fantastic.
He paid tribute to Bale for setting up his first goal on Tuesday with a fine cross from just past midfield.
Ronaldo says Bale played amazing and looks very strong starting his second season with Real. His speed, said Ronaldo is impressive and he is an important part of the club.
The Wales international moved to Real last season from Tottenham as the most expensive player in the world as Real paid out 100 million pounds for the star.
Bale said he now is very comfortable playing at Real thanks to getting to know his teammates and settling down off the pitch allowing him more time to concentrate on the pitch.
He and teammate Ronaldo hope this season to repeat as Champions League champions, Copa del Rey Champions and win the Spanish topflight league La Liga after finishing third last season.