The Importance of Making a Sizeable Online Sportsbook Deposit
September 5, 2014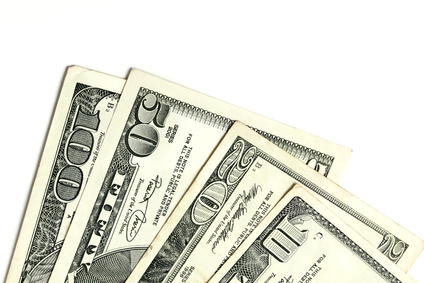 Ready to start betting online or join a new sportsbook? If so, you may be unsure how much you should deposit, and that's perfectly understandable. I'm not going to tell you specifically how much to deposit. Everyone's budget is different. I will say that you should never deposit more than you can afford. I'm a firm believer in responsible gambling.
With that said, if sports betting is your livelihood, you need to make a sizeable deposit. Even if sports betting is merely a hobby, your deposit should be fairly large and I will explain my reasoning. The first reason for depositing big is because online sportsbooks give out match bonuses on deposits up to a certain maximum. Some will even give you up to $1,000. That is FREE money.
By not depositing big, you lose out on free money. Match bonus deposits pay back to the player the exact amount they deposit, up to a maximum (each site is different). Let's say you deposit just $50 your first time. That will be your bonus. You only get 1 opportunity to take advantage of a first deposit bonus. So if you don't deposit much on your first deposit and then want to make a second deposit a week later, only the money from your first deposit will count towards your bonus money.
Bankroll Management is the Key to Successful Sports Betting
Imagine having only a few betting units in your bankroll. What happens if you lose 3 straight games right off the bat? You won't have any money left to make up for those losses. Bankroll management is crucial towards being a profitable sports bettor. It's not always about the size of your bankroll. It's more important to have enough betting units.
For one person, 1 unit = $100. For others, 1 unit = $10. What matters most is that you have at least 20 units in the tank. Without using this strategy, you might have a difficult time avoiding going broke. Bankroll management helps skilled sports bettors avoid losing everything. There are going to be some bad streaks. It's inevitable.
If you have a 5 game losing streak, as long as your bankroll is big enough, you won't have to worry about anything. You will have enough money to offset the losing streak until the hot streak hits – and it will if you're good at what you do. Keep your bankroll in tact and you'll do fine at this.
How to Keep Your Bankroll in Tact: Get the Maximum Bonus
Bankroll management is crucial, so why not take advantage of bonuses offered by online sportsbooks? The deposit bonuses will do wonders to your bankroll. The best way to take advantage of the bonuses is by depositing at least the maximum. Never deposit the minimum. That's a waste of a bonus. Take full advantage of the free money offered and deposit the maximum so you get the maximum amount of free money.