Early Look at NBA Futures Odds
October 7, 2014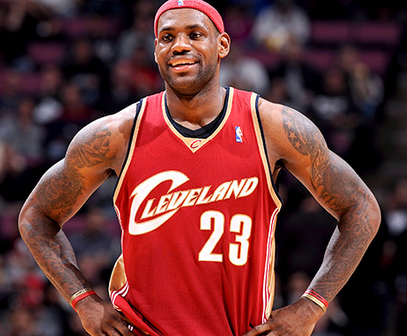 Back in June, the Cleveland Cavaliers were 40/1 to win the NBA title. That was before the Cavs signed LeBron James and traded for Kevin Love. Cleveland already was a good young team, but certainly not title contenders. Some smart bettors got in on the action at 40/1, expecting LeBron to sign with Cleveland. As soon as LeBron signed, the Cavaliers were listed as co-favorites with San Antonio – the defending champs.
When Cleveland pulled the trigger on the Kevin Love trade, the Cavaliers became the odds on favorites to win the 2015 NBA Finals. Cleveland, however, isn't the only contender. The LeBron-Love-Irving trio doesn't guarantee the Cavaliers are going to win it all. There are a few other teams that believe they have a shot to win. These are the favorites:
Cleveland and San Antonio Big Favorites
Cleveland (16/5) and San Antonio (4/1) are the heavy favorites. That isn't much of a surprise. San Antonio is a contender every year and they are the defending champs. The Spurs defeated LeBron's Miami Heat a season ago. It wouldn't be much of a surprise to see LeBron face off against San Antonio in the NBA Finals for the 4th time in his career.
San Antonio is an interesting team. They've been the most consistent franchise the past 15+ years in the NBA. The core players on the Spurs have remained the same every year. They're a talented bunch and everyone around the NBA keeps waiting for them to fall apart due to age. That hasn't happened yet, but it very well could this year or next. If you're going to bet on a team to win it all, you have to take the age of San Antonio's players into consideration. Can they make one last championship run?
Cleveland, on the other hand, isn't an old team. They have a good mix of veteran players and talented young players such as Kyrie Irving. The James-Love-Irving trio is as good as it gets. In fact, it's probably more talented than the James-Bosh-Wade trio in Miami the past few seasons. Cleveland is the favorite for a reason – they have the best talent. It's difficult to bet against them, but they aren't a lock to win it all.
Other Teams to Consider Wagering On
Oklahoma City (13/2) and Chicago (9/1) believe they have what it takes to win it all. There really aren't any other teams that I would consider legitimate contenders. Golden State, Los Angeles Clippers and Houston are very good teams but it's silly to think they are going to beat out either Oklahoma City or San Antonio in the Western Conference. Cleveland is 21/20 to win the Eastern Conference. Even though they are even money, that's a good bet. Barring major injuries, only the Bulls will give them a run for their money.
Speaking of the Chicago Bulls, Derrick Rose is allegedly healthy now. Of course, that's what we were told before last season. Rose is coming off his second major knee surgery. For Chicago to have any chance, D-Rose must play at a high level and stay healthy all season. Even if that happens, I still think Chicago is going to have a difficult time overtaking Cleveland in the East. But at 9/1, there's some value in that bet.
Oklahoma City has talent. If LeBron James isn't the best basketball player in the world, Kevin Durant is. However, the Thunder haven't been able to get over the hump. With San Antonio potentially slowing down due to age, it's possible that Oklahoma City could overtake them in the Western Conference. But can they defeat Cleveland? I wouldn't bet on it. Check out our top sportsbook list to find a sportsbook you can trust.