What's Popular in Soccer? Champions League Final Group Stage
December 5, 2014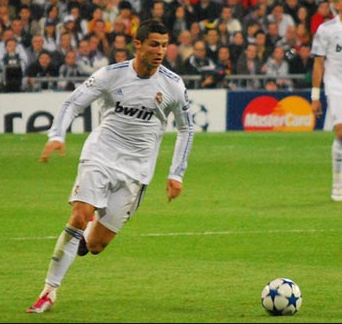 Many of you may already know that we have an entire blog dedicated to soccer and free daily picks for soccer. Soccer is just like any other sport on the board. If you pick it well, you can make money. With that in mind here is what is happening in the world of soccer/European football/futbol.
Champions League Final Group Stage Fixtures December 9 and 10
The race to reach the knockout stage of the Champions League is coming down the home stretch. The group stage ends after the December 9 and 10 fixtures with the top two clubs from each group moving on to the next round.
The Champions League odds have tightened with Real Madrid and Bayern Munich tied at the top at 3 to 1. Rounding out the top five are Chelsea and Barcelona at 11 to 2 and Paris Saint-Germain at 14 to 1.
While many observers see Real Madrid as the clear favorite, Bayern Munich thinks differently. Chelsea is at 11 to 1 but has led the English Premier League since the start of the campaign and will be a threat to both Real and Bayern.
The Bavarians want to keep the dominance they have enjoyed in the Bundesliga as well as win the Champions League more regularly, said Karl-Heinz Rummenigge the CEO of the club.
Bayern currently is 7 points clear at the top of the German topflight league after just 12 matches and on course to take their third straight title.
Bayern has also qualified for the round of 16 for both the DFB-Pokal in Germany and the Champions League. That has come despite having a number of top players injured at different stages since August.
However, the European champions in 2013 are keen on adding more hardware to their trophy case over the upcoming years. The club will invest further in both their stadium and squad to ensure that transpires.
The Bavarians are at the top of the sport but want to stay there. Rummenigge wants to win Champions League titles in short time frames as Barcelona has done over the last decade.
Bayern waited 25 years between before lifting the European Cup in 2001 and then waited 12 years to left it again in 2013.
Rummenigge said he wants the club to be theoretically in the chase to win the Champions League each year.
With the final round of group stage fixtures next week, Bayern has already earned first place in their group. However, the other three clubs in the group CSKA Moscow, AS Roma and Manchester City are all tied at 5 points. Bayern plays CSKA Moscow in Munich, while Roma hosts Manchester City.
The knockout stage fixtures will be selected prior to the holidays and will start after the New Year with the round of 16.