Are the Cleveland Cavaliers the Team to Ride the Rest of the Season?
December 9, 2014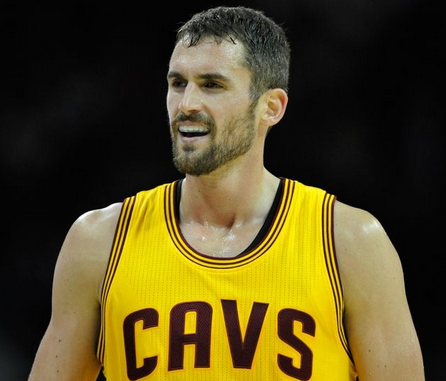 The Cleveland Cavaliers aren't used to winning. They had some success during LeBron James' first stint in C-town, but they never won an NBA title. Heading into the 2014-2015 season, Cleveland was a big favorite to win it all. They've never been the Vegas favorite to win the title in the preseason.
However, the Cavaliers struggled mightily during the first month, starting out 5-7. For those of you that put some money down on Cleveland in the preseason, you probably aren't feeling so confident in your bet anymore. Don't give up just yet. I have some good news for you.
It takes time to build team chemistry
Cleveland had some good young talent last season with Kyrie Irving, Dion Waiters, and Tristan Thompson. But they didn't have a star other than Irving. In came superstars LeBron James and Kevin Love this year, and that made for some crazy expectations from the fans and bettors.
Unfortunately, it takes time to build team chemistry. All the talent in the world is only good for so much. The players have to be comfortable playing with each other. When Cleveland started 5-7, I wasn't surprised. Miami got off to a rough start in LeBron's first year with the Heat.
Cleveland struggled early because of a lack of team chemistry. Now that this team is starting to get used to playing together, they're improving. The Cavaliers are currently on a 5-game win streak as of 12/5. Cleveland will only get better. Does that mean they're a lock to win the NBA title? Nope. But if you were one of the many that bet on the Cavs to win it all in the preseason, you should feel a lot more confident right now than a few weeks ago.
Cavaliers ATS the rest of the way predictions
Right now is a great time to bet on Cleveland on a game-by-game basis. Why? Because the Cavaliers aren't going to get as much respect from the general public due to their record. 12-7 isn't going to "wow" too many casual gamblers. Therefore, you'll get great odds on a team on the rise right now.
But you better get your bets in now. Cleveland will get more respect from the general public as the season goes on, assuming they continue to win. If Cleveland has a great record at the All-Star break, look for the general public to overrate the team, which means it will actually be a smarter play to bet against them.
By no means am I saying Cleveland is going to win the NBA title. They very well might, but there are some great teams in the West that have more experience playing together. While I do think Cleveland is pretty much a lock to get to the NBA Finals (sorry Raptors and Bulls fans), it will be interesting to see how much team chemistry comes into play in the Finals. Remember, Miami lost in the Finals their first season with the Big-3. Dallas simply had better team chemistry. That very well could happen this year against a team such as San Antonio, Golden State, or Memphis. Bet NBA Futures at Bovada.LV Sportsbook