The Ultimate Las Vegas Sports Betting Guide
December 22, 2014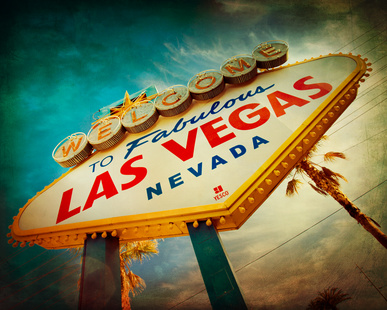 Here at Sportsbookadvisor.com, we spend a lot of time helping you find the right online sportsbook. But for this post, we wanted to give some advice to those sports bettors traveling to Las Vegas. Sin City is the sports betting capital of the world, and the only legal place in the United States to gamble offline. Heading out to Las Vegas in the near future? Here's a guide to sports betting in Vegas:
The Best Las Vegas Sportsbooks
There are hundreds of places in Las Vegas to bet on sports. Some are great, others are average, and some are completely lame. The best sportsbooks mostly reside on the Strip, but there are a few other places worth spending time. Las Vegas' top sportsbooks are Aria, Venetian, Wynn, Green Valley Ranch, Caesars Palace, Bellagio, and M Resort. Green Valley Ranch is a Station Casino brand resort located a few miles southeast of the Strip. M Resort is a gorgeous resort hotel about 20 minutes south of the Strip.
What makes these sportsbooks so epic? They have many large TV's, attractive cocktail waitresses, comfortable seating, and a great atmosphere. Personally, I'm partial towards Aria because the blond waitresses are stunning (amazing bodies) and every chair in front of the many big screens is soft, big, and leather. Aria's sound system is also one of the best in town. The Aria sportsbook is very well maintained and managed. It's a great place to bet on and watch ball games.
The only thing that sucks about sports betting in Las Vegas is you get the shaft when it comes to comps. Most sportsbooks require a $100 minimum wager in order to get a free drink. But if you're playing, say, slots, you can bet a penny and get free booze. So if you're used to the awesome comps and bonuses you receive from your online sportsbooks, don't expect much when coming to Vegas to bet on sports.
However, the positives far outweigh the negatives. You'll have a blast betting on sports in Las Vegas. If you're in town for a major sporting event such as the Super Bowl or NCAA Tournament, you absolutely must arrive well before the start of the games or you won't find a seat. The same goes for many NFL Sunday's, World Cup, etc. Sports betting is highly popular in Las Vegas, and the sportsbooks fill up fast for major sporting events.
If you want to avoid the Strip, head down to M Resort on South Las Vegas Boulevard. It's about a 20-minute drive from the Strip. They have an outstanding sportsbook. It's spacious with many TV's in a comfortable setting. Floyd Mayweather recently threw down a $700,000 wager at M Resort and won. Caesars Palace, Bellagio, Wynn are a few other places I enjoy going to bet on sports. They're not too smoky like other Vegas sportsbooks and have comfortable seating and many decent sized TV's.
Other Places You Might Enjoy
Those aren't the only places worth checking out. I rarely venture anywhere else, but occasionally I'll place a bet at Mirage, MGM Grand, or Red Rock Casino. These sportsbooks are solid, but nowhere near as epic as the ones listed above. But if you're staying at those hotels, you will still enjoy the sports betting experience.