An In Depth Review of Bovada Sportsbook – 2015
January 26, 2015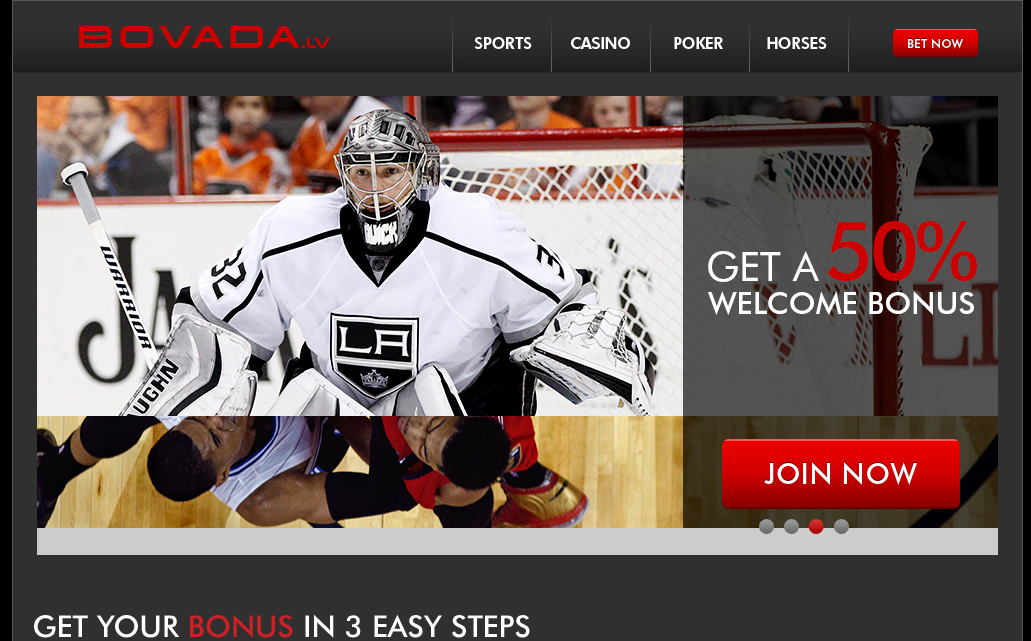 When rating sportsbooks we grade them using the traditional "grade school grading scale", ie A,B,C,D,F. We arrive on the overall grade by individually grading five categories for a sportsbook. We look at 1) ease of deposit, 2) speed and ease of withdrawal, 3) website access and ease of use, 4) background/financial health, 5) established history of payouts or non payouts/customer service feedback.
Today we will delve much deeper into the sportsbook known as Bovada.LV.
Ease of Deposit: Rating B
This sportsbook has an easy CC deposit option. But if that fails for whatever reason, there aren't many other options to choose from. The process is fast and easy but not many alternatives. Therefore we gave it a B rating in this category.
Speed/ease of withdrawal: Rating B
Withdrawals on the website go really smoothly and there are several options. But the most common one, check, takes up to a week to get to you. This is a B rating because competitors can get you the payout within 24 hours in many cases.
Website Access and Ease of Use: Rating B
The website has a very aesthetically pleasing design and navigation is very easy. The categories are well defined and you will not get lost on this site. Bovada.LV also features a mobile betting platform. One complaint about Bovada is they often have circled lines (overnight and early limits and restrictions) that competitors do not.
Background and Financial Health: A+
Bovada spawned from Bodog, a long time industry leader all through the 1990's and early 2000's. Since then, they have been taken over by entity with very deep pockets and are licensed by the Kahnawake Gaming Commission.
Payouts History and Feedback: A+
There are currently no outstanding payout complaints on file for this company and it is in our professional opinion there is no doubt you will get a the payout when requested.
Overall Rating January 2015: B+