Books Earn Small Win on Super Bowl XLIX
February 3, 2015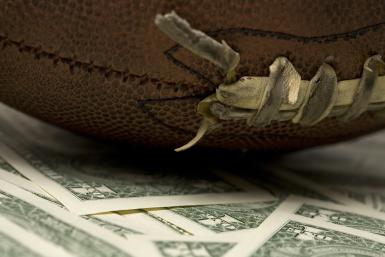 Super Bowl XLIX did not reach the handle that Super Bowl XLVIII took in last year. Sunday's Super Bowl took in a $115.9 million handle in Vegas. The bookmakers eked out a small win of $3.3 million thanks to the myriad of props bets on the big game.
While the handle marks the second largest handle in Nevada for a Super Bowl, the 2.8% hold percentage is the lowest for Vegas since 2011 in Super Bowl XLVI when the books won only $724,175, when Green Bay defeated Pittsburgh 31-25.
The touchdown pass by Tom Brady to wide receiver Julian Edleman was good for the majority of the public bettors but bad for bookmakers.
The OVER is loved by the public and the late score during the fourth quarter pushed the total OVER, which had been from 47 to 47.5. The touchdown pass made the total 52.
In addition, while the betting was quite balanced on the side, the majority of books had much more liability on New England and needed a win by Seattle, so the game saving Malcolm Butler goal line interception for New England was a swing worth a number of millions for Vegas. At most gambling establishments, the point spread ended up as a pick 'em.
The parlay of Patriots and OVER was many bet shops worst-case scenario. Add to that, that all of the possible two-way teasers cashed. With teasers, bettors are able to move a line 6 points in his direction. However, the bettor must hit both parts of that bet for it to win. In the Super Bowl win of 28-24 by New England, all of the four possibilities – Patriots/UNDER, Patriots/OVER, Seahawks/UNDER and Seahawk/OVER – won.
Prop bets have become a big percentage of the overall handle in a Super Bowl and thanks to those, books were able to have a profitable Super Bowl Sunday.
Many of the bookmakers were quick to say that if it had been 1985 before the onset of props, then they would have been in the red.
Still the books eked out a win and with the second largest handle for any Super Bowl, it means gambling interest on pro football remains very healthy.