Can Kentucky Remain Undefeated?
February 7, 2015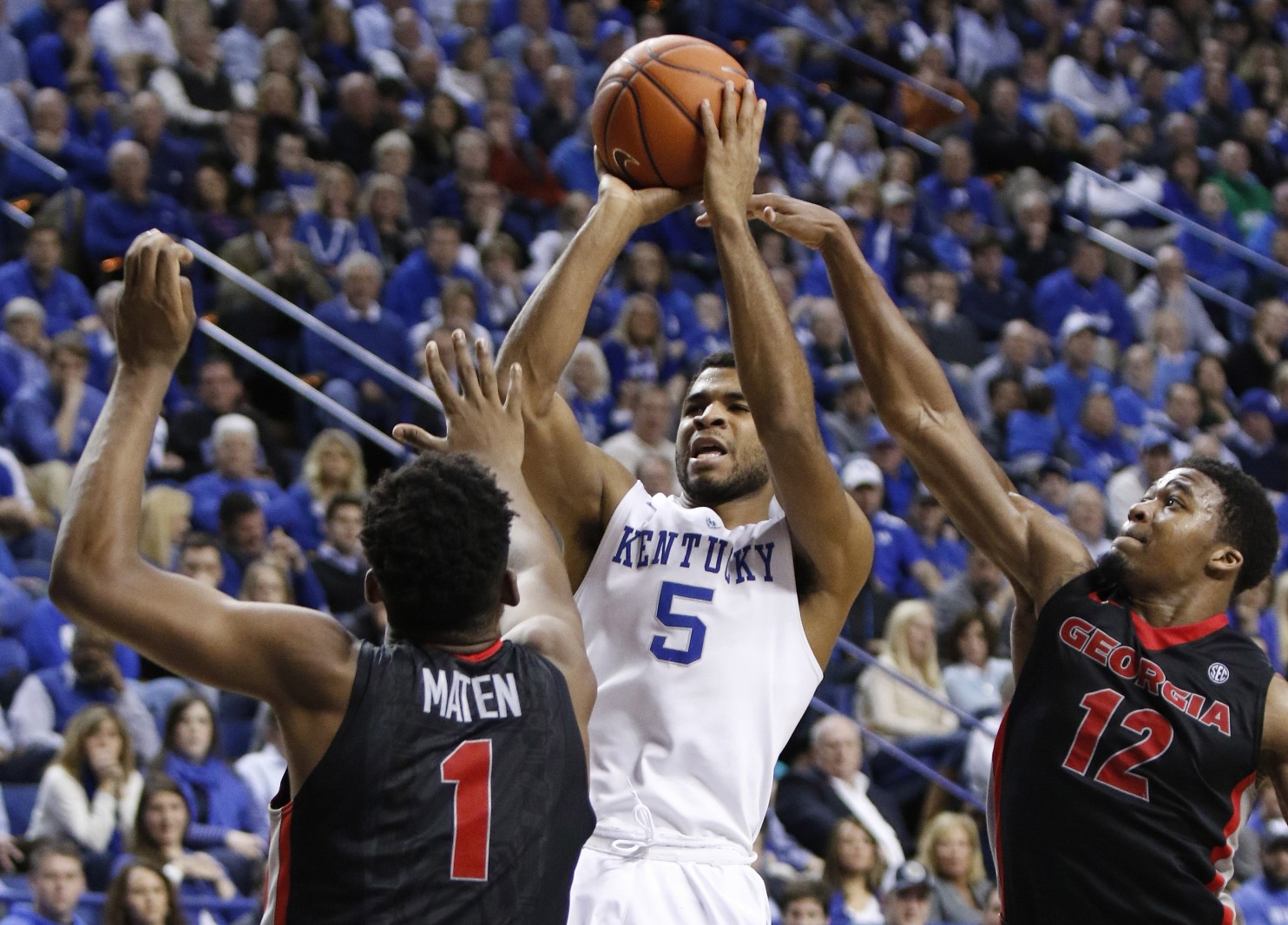 The college basketball season is winding its way toward conference tournaments that will be followed by March Madness. Throughout the season, thus far, the Kentucky Wildcats have remained undefeated.
However, the odds for the Yes on if Kentucky will go undefeated have gone down and are now +370, which implies that there is close to a 21% chance of that happening.
In July that prop opened at 50-1, one bettor put down $500 and is likely feeling quite nice about the bet. In all one well known betting site took 39 bets on the 50 to 1 odds on the Wildcats ending the season with an unblemished record.
The No on the same line is still the favorite with odds of -450 implying that there is an 82% probability Kentucky will lose at minimum one game.
Close to 96% of all the bets made on this prop were on the Yes with only 4% taking the No, said the well-known betting site this week. However, in dollars on the line, 54% took the no and 46% the yes.
Kentucky plays Florida on Saturday and the Gators are projected to be the Wildcat's second toughest opponent left in the regular season. Its toughest remaining game is projected to be March 3 at Georgia.
Kentucky has 9 games left to play in the regular season and is highly favored to win each as the team is in the SEC Tournament as well.
However, as the competition level goes up during the NCAA tournament with more quality teams advancing, the Wildcats will end up in one of two scenarios where a very talented team playing their absolute finest basketball puts Kentucky in situation of losing or the Wildcats ride out the season undefeated with the national title.
One top handicapper in Vegas says he believes that teams such as Wisconsin, Utah, Virginia and possibly Ohio State could give Kentucky a problem because they take high percentage shots while playing solid defense.
For an opponent to defeat Kentucky they will need to play their best, but with emotions getting high and the Wildcats feeling more pressure the likelihood increases.
It is the part of being undefeated and attempting to make history in college basketball that will at the end, play a big role against Kentucky emotionally.