NCAA Tournament Betting Strategy Guide
February 11, 2015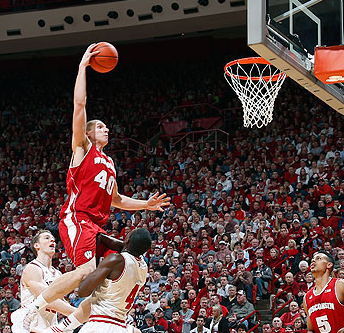 The NCAA Tournament is a little more than a month away so it's time to start thinking about how you're going to approach the tournament as a gambler. Every year, millions wager on the NCAA Tournament. The majority loses money. That's because most don't have a smart betting plan in place prior to the start of the tournament. This coming March Madness, ditch your old, ineffective betting strategies and follow this NCAA Tournament betting strategy guide:
Don't underestimate the "little guys" the first weekend
If you've followed the NCAA Tournament long enough, you know that the mid-majors prove more worthy than expected. There are upsets every year. People lose tons of money betting big on the big name teams every year. That doesn't mean you should automatically wager on the mid-major teams, but you shouldn't automatically assume a team from the Missouri Valley Conference is going to get destroyed just because they're facing a Big-12 opponent.
There is an exception. After the first round or two, talent begins to take over the tournament. Those "Cinderella" teams are taken more seriously by the big dogs. It's very rare for a mid-major to advance beyond the Sweet 16. And, in most cases, the mid-major teams get drilled once the "real" tournament begins (3rd round). The major conference teams may take them lightly the first round, but after they get a big win or two, their next opponent won't underestimate them.
Look for value
In most cases, the higher seed will be the favorite. So if a 6-seed is facing an 11-seed, you can expect at least 4-5 points on the 6-seed, if not more. There is a lot of value in betting against the favorites in the NCAA Tournament first round because the teams are often closer in terms of talent and experience than the seeding suggests nowadays. For example, a 6-seed is rarely that much better than an 11-seed anymore. But the point spread probably won't reflect that. That's where you find value.
In fact, you're often better off betting the moneyline on these games. This isn't exclusive to just the mid-major teams against the major conference teams. Most games involving 5-7 seeded teams have some value betting on the underdog. The oddsmakers know the general public is going to bet on the higher seeded team, so the smart bettors are able to find steals. Look for value when betting the first round games. Every year, there are 3-4 games where you can steal a big win.
If you only bet on late-round games…
Some bettors avoid the first few rounds like the plague, and that's fine. You can bet on any games you want. So if you're going to only bet on the Final Four, here's some advice. First off, don't spend all your money on straight bets. Betting parlays is the way to go. That's where you're going to make your money when you only have a few games left to bet.
On top of that, don't put too much stock into what has happened up to that point in the NCAA Tournament. This is where people make a huge mistake and ride a team because "they're on a roll". Just because a team has overachieved up until the Final Four doesn't mean they won't cool off in the Final Four. Base your decisions on how good you think each team is, not how good they played in a game a week ago. Oh, and one last thing – if you don't think Kentucky is the favorite to win it all, you're drunk.