College Basketball Conference Tournaments Odds
February 13, 2015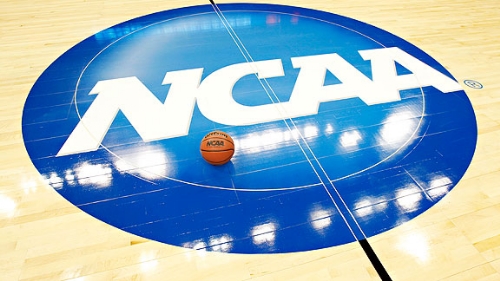 Do you want to bet on what college basketball team will win its conference tournament? A well-known bookmaker has released the odds for 21 conference tournaments that will start within the next month.
Virginia and Duke are the co-favorites to win this year's ACC tournament. The two teams opened with odds of 5 to 2.
The ACC has a tremendous amount of talent on the top, as Louisville, Notre Dame and North Carolina all have odds in the single digits to win the regular season ending tournament. At the same time, a number of other ACC teams with higher odds could surprise some of the big names in the tournament.
The ACC is just one of 21 conference tournaments in college basketball now available for wagering. The first tournament that will crown a conference champion will be the Ohio Valley Conference where it is Murray State against the rest. Those are the only two entries for betting on the tournament and both sit at -110.
There are two other teams, which are the odds-on favorites in their conference tournaments. Kentucky is -300 for the SEC tournament, while Gonzaga is sitting on -350 to win the West Coast Conference tournament.
For the Missouri Valley Conference Wichita State is sitting at even-money and closing in on that threshold are teams such as the Pac-12's Arizona Wildcats, the Big 10's Wisconsin Badgers and the Big East's Villanova Wildcats.
VCU is still favored to win the Atlantic 10, but the loss of guard Briante Weber for the season could hurt them when the competition gets stronger. URI, Dayton, George Washington and Davidson are all contenders for the Atlantic 10 title.
For many teams, their conference tournament is a good way to increase momentum heading into the NCAA national tournament.
Ironically, for those in the NCAA hierarchy who are opposed to sports betting, three of the conference tournaments – West Coast, Pac-12, Mountain West – will all be played in the gambling capital of the U.S. Las Vegas.