NHL Thursday Night Lineup and Odds
April 23, 2015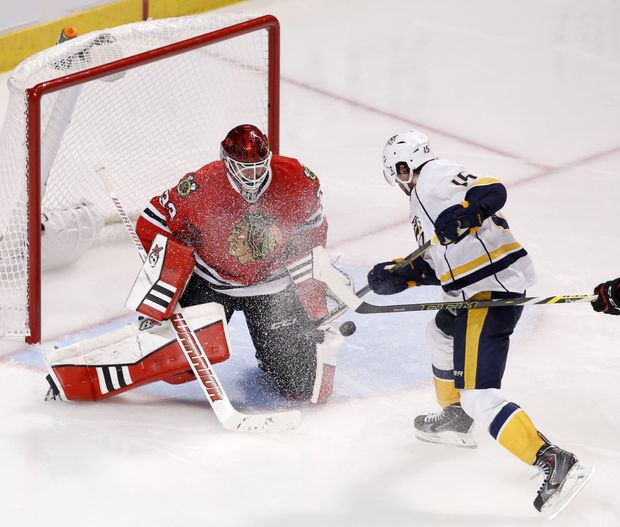 The first round of the NHL playoffs is well underway. The New York Islanders had the opportunity to take full control of their playoff series but lost in over to the Washington Capitals. That series is tied 2-2. Chicago and Calgary both were winners at home to go up in their respective series 3-1.
Here are a few looks at the games and lines for Thursday night NHL playoff action.
The Tampa Bay Lightning visits the Detroit Red Wings for Game 4 of their series. The Red Wings lead this series 2-1. The current line has Detroit favored at -100 with Tampa Bay on +100. The goal total is 5 with the OVER sitting on -135.
The Lightning's woes on the road continued on Tuesday in a 3-0 loss to Detroit. Tampa Bay's road record was the worst of any playoff team during the regular season. In Games 1 and 3, Tampa Bay was 0-13 on the power play. Tampa Bay opened this series at -200, as the favorite, but is now +125 to advance.
The New York Islanders visit Washington Capitals for Game 5 of their series with the series tied at 2-2. The current line has Washington at -135 and New York at +120. The goal total is 5 with the OVER -135.
As expected, the series is tight. The last two games finished in overtime 2-1. Washington remains a slight favorite in the series sitting at -130.
The Chicago Blackhawks visit the Nashville Predators for Game 5. The Blackhawks lead the series 3-1. The line has Chicago +105 and Nashville at -110. The goal total is 5 with the OVER -140.
Chicago has shown they know how to play and win in the postseason. Three overtimes were needed in Game 3 before Chicago scored to take the 3-1 series lead. The Blackhawks will eliminate Nashville if they win tonight's game.
The Calgary Flames visit the Vancouver Canucks. Calgary leads this series 3-1 and can move on to the next round with a win tonight. The current line has Vancouver at -145 and Calgary at +135. The goal total is 5 with the OVER on -120.
Calgary was not even expected to reach the postseason, but is a game from winning a playoff series. Vancouver has had problems in goal this series with Ryan Miller replacing Eddie Lack in Game 4.