Rangers Host Lightning in Game 7 of Eastern Conference Finals
May 29, 2015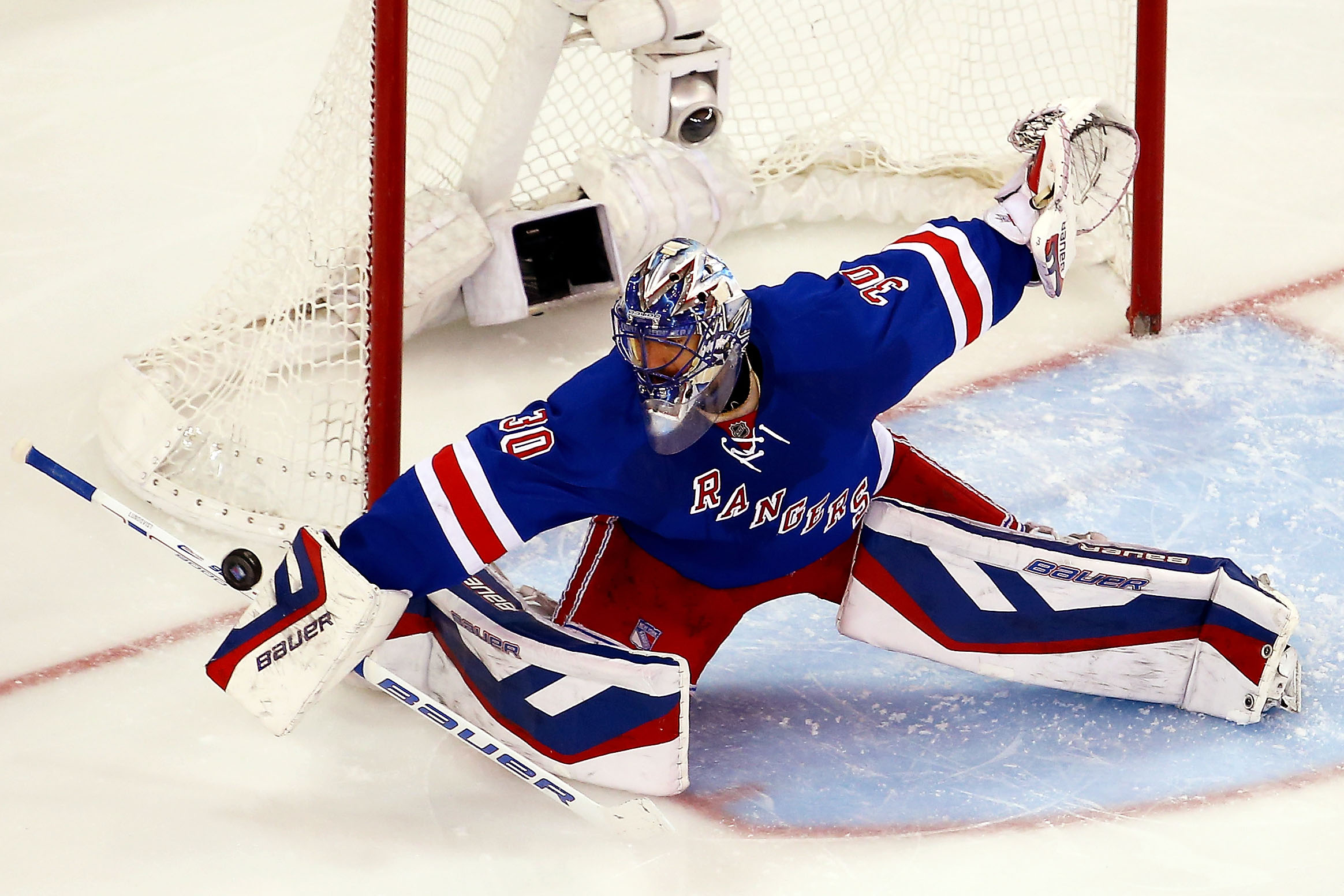 Yet another Game 7 in the NHL postseason will be played in the Big Apple at Madison Square Garden. The New York Rangers were down 3-2 in their NHL Eastern Conference finals best of seven series when they defeated the Tampa Bay Lightning in Game 6 in Tampa to force Friday's decisive Game 7.
The current odds show the Rangers as the favorite playing at home and currently are -145, while the Lightning are sitting on +140. The goal total is once again where it usually always is at 5.
Of course, the Rangers are known to make things more difficult for themselves and once again have reached a Game 7. Over the past four NHL postseasons, the Rangers have played a Game 7 at the Garden six times and have won all of them.
Henrik Lundqvist, the talented Rangers goalie has not lost in his past 10 elimination games at the Garden. The talented Swede is allowing less than one goal a game in those 10. Lundqvist's chances to finally hoist a Stanley Cup over his head shrink with every passing year and his game has elevated at the right time as he looks to move on to the finals.
In Game 5, at the Garden, Tampa Bay shut out the Rangers, but the Rangers opened up in Game 6 scoring 7 goals against the Lightning and goaltender Ben Bishop.
Even though the Rangers are strong at home in elimination games, of the six games played thus far in this series, only two have been won by the home team.
This season, Tampa has won four of the five games it has played against the Rangers at the Garden and during this series is outscoring the Rangers in the Big Apple 9-4.
In six games, the Rangers have 21 goals to 19 by Tampa Bay. The Lightning has taken just 11 more shots than the Rangers have over the first six games.
In the last round of the playoffs, New York needed overtime to beat the Washington Capitals at the Garden 2-1 to win the decisive seventh game. However, they have played tight in this series at home causing sloppy play in the defensive and neutral ice zones.
The lean on this one is towards the Rangers. Bet this and other sporting events at one of our recommended sportsbooks and have security in the knowledge that we have fully vetted them.