Juventus vs Barcelona for the UEFA Champions League Title
June 2, 2015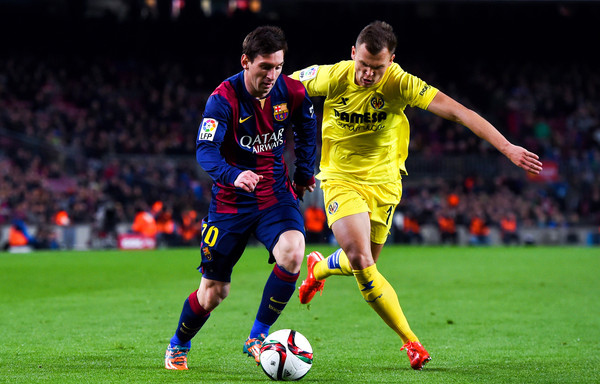 The biggest fixture in football (soccer) for 2015 will take place in Berlin on Saturday when Juventus plays Barcelona in the UEFA Champions League Final. Barcelona is heavily favored to win its third trophy of the year, while Italian Serie A champions Juventus as set to spring the upset.
Two of the world's biggest names in the world's most popular sport will take to the pitch at Olympiastadion on Saturday June 6. Both clubs have won two big trophies this season – Juventus the Serie A league trophy in Italy and the Coppa Italia and Barcelona the La Liga league trophy in Spain and the Copa del Rey. The winner of this match will walk away with a treble for the year.
On most sportsbooks, Barcelona is heavily favored at 4 to 11. Luis Enrique's charges have looked nearly untouchable of late. The Catalans defeated Manchester City, PSG and Bayern Munich in the knockout stages and have only lost twice all season in Europe – away against Bayern and PSG, posting a 10-2 overall record in Europe.
Juventus has looked more fallible as they lost to Olympiakos and Atletico Madrid during the group stages and barely slipped past Monaco during the quarterfinals.
Barcelona has 22 wins, 13 draws and 9 losses in 44 UEFA matches against clubs from Italy. In 44 matches against opponents from Spain, Italy's Juventus has won just 15 matches. In the 7 previous finals of the European Cup that Barcelona has played in, they have been victorious in 4. In contrast, Juventus has participated in 7 European Cup finals as well, but have won just twice.
Juventus however cannot be written off with odds of 9 to 4 to win and 9 to 2 to win in regulation time.
Juventus after all was the winner of the only head-to-head match with Barcelona in a previous Champions League fixture. The Italian side defeated Barcelona in the quarterfinals of 2002-03.
Juventus has won 9 straight in European action and has had clean sheets in five of the nine.
The winners of four straight Serie A titles were impressive defeating Borussia Dortmund and then Real Madrid in the semifinals.
The lean is to Barcelona in regulation to win.