Barcelona Heavily Favored to Defeat Juventus in Champions League Final
June 6, 2015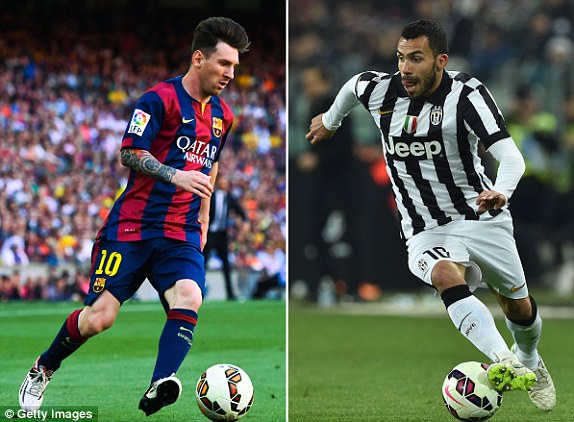 Two of the biggest clubs in European football face off Saturday in Berlin when Juventus plays Barcelona for the UEFA Champions League Championship. The match has all the makings for a spectacular battle between two of the best clubs anywhere in Europe or the world.
Both clubs come into this final in very good form and both are nearing the completion of a treble, of which only one will walk away with.
The exceptional run by Barcelona since February has been well publicized with the Catalans gathering momentum along the way and reaching this point at the top of their game.
Barcelona is deservingly the favorites in this match due to one player and that is Lionel Messi. This season Messi has been very effective and is should go down as one of his best as a professional.
Messi has scored 58 goals across all competitions but he also led Spain's topflight league La Liga in assists, which goes to show how much understanding he has made with his two other forwards Luis Suarez and Neymar.
The three have scored 120 goals this season. Add to that a defense that has allowed on 21 goals during 38 league fixtures and it is evident the balance Barcelona has is why they are so successful.
Juventus has played exceptional football this season as well. The Italian club won its fourth straight Serie A league title. The club has a great attack and the toughest defense in Italy.
However, they will be without Giorgio Chiellini their key defender who is sidelined with a calf injury. The Old Lady is 5 to 1 to win in regulation, while Barcelona is sitting at -180.
Only the most hardened of football bettors will invest in a win outright for Barcelona.
The price for Barcelona of scoring OVER the 1.5 goal mark is not big but could tempt some. The OVER has paid out in 10 of the past 14 fixtures Barcelona has played. If bigger odds are what a bettor wants then the 7 to 2 for a draw at halftime and a win by Barcelona looks good.
Barcelona will start attacking early on Saturday. Juventus will weather the storm but ultimately will likely succumb during the second 45-minute period.
The lean here is a draw at half, with Barcelona winning in the 90-minutes of regulation.