Sportsbook Complaint Desk is Clear
June 15, 2015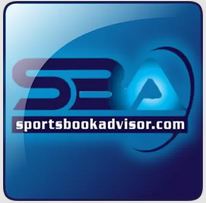 Currently all sportsbook complaints that we have on file have been acknowledged and followed up on. The complaints have been sent to the sportsbook in question and either resolved, addressed or ignored. The current ratings are issued based on how the sportsbook handled those complaints and the number of complaints on file.
Sportsbook Advisor is a sportsbook review website that issues free reports and reviews on internet based sportsbooks. Our revenue comes in the form of paid advertisers that have been pre-qualified to participate in the paid advertiser program. The advertiser must have a B or higher rated grade to be invited to be featured on our website.
Sportsbook Advisor usually receives three to five complaints per week during football season (1-2 week during non-football season)  about sportsbook misunderstandings or wrong doings. With customers permission, we contact the sportsbook in question and ask them if it is OK to address the customer complaint with them. We find hat about half of the complaints will be addressed by the sportsbook through us. Most of those come to a conclusion that is acceptable on our part. Usually there was a misunderstanding in terms or an honest mistake made by one or both parties. Sometimes, unfortunately, the sportsbook is a scam and never intended on honoring their payouts.
As of right now all complaints have been addressed and/or resolved. If you have a question, concern or complaint feel free to contact us and submit the information. Thank you.
~ SBA Staff