Blackhawks Favored to Repeat as Stanley Cup Champions in 2015-16
June 21, 2015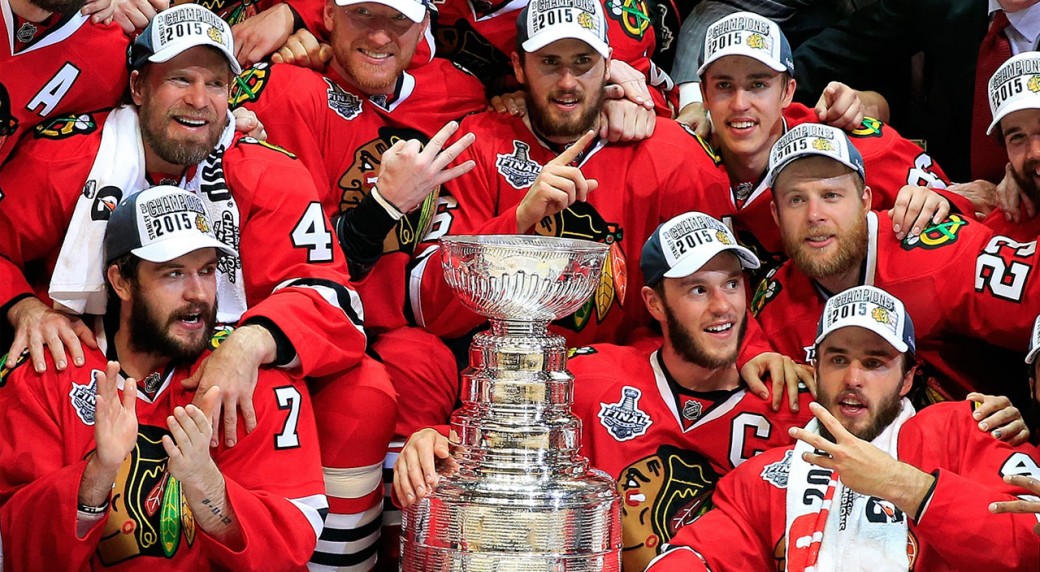 Odds makers' work is never done. The NHL season ended this week with the Chicago Blackhawks winning their third Stanley Cup in the past six seasons. Sportsbooks in less than 24 hours had released their first futures board for the 2015-16 Stanley Cup.
To the surprise of few, the just crowned NHL champions Chicago Blackhawks are the early favorite to repeat as the champions next season with 7 to 1 odds.
Chicago beat Tampa Bay in six games for this year's title and it was the only time Tampa Bay lost three straight games all season. The Blackhawks held the Lightning to just two goals over the three-game stretch after trailing 2-1 in the series.
Chicago was able to hoist the Cup on their home ice for the first time in 77 years. The club extended the reign of the Western Conference as champions in the NHL to four straight years. The Blackhawks have won twice during that time, while the Los Angeles Kings have won twice as well.
The champion of the West had now won 7 of the last 9 Stanley Cups.
In 2016, it appears that the toughest competition for Chicago to repeat will be from the Anaheim Ducks who are 10 to 1 and the Kings at 14 to 1. Chicago has faced each team in the Western Conference finals the past two seasons.
In addition, the St, Louis Blues at 12 to 1 and the Minnesota Wild at 14 to 1 one will push Chicago to the limit.
The last team from the Eastern Conference to win a Stanley Cup was the Boston Bruins and they are 16 to 1 to hoist it next season. The Bruins won the Cup in 2011 over Vancouver.
Speaking of Vancouver, the Canucks are long shots at 40 to 1 to win the Cup in 2015-16. However, they are the only team from Canada to reach the Stanley Cups finals since 2007. The Montreal Canadians are 14 to 1 to win the Cup. The last team from Canada to win the Stanley Cup was Montreal in 1993.
The top contenders include the Pittsburgh Penguins as well, who are 14 to 1 to win. Their last Stanley Cup title was in 2009.