Gold Cup Opens Tuesday with U.S. and Mexico as Co-Favorites
July 7, 2015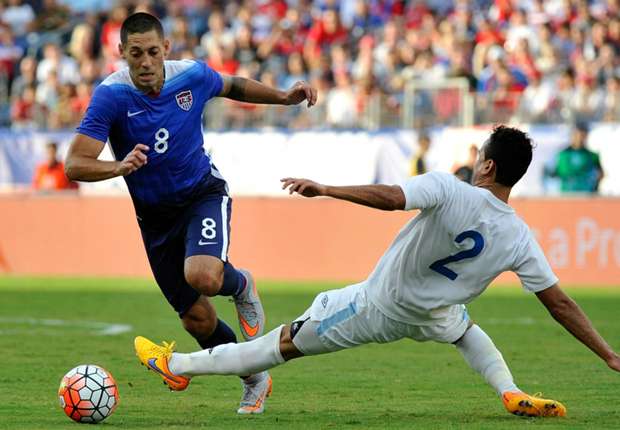 On Tuesday, the CONCACAF Gold Cup kicks off. The U.S. men's team will be looking to retain the title against a competition that is proving to be tougher and tougher each year.
The U.S. is a co-host with Canada in the tournament this year and a co-favorite with Mexico to win the title. The U.S. squad will be star-studded featuring Clint Dempsey and Michael Bradley. They are currently 7 to 5 to win the Cup, as is Mexico.
The U.S. starts its play on Tuesday against Honduras in Texas. For the opening match, the Americans are -225 chalk, with Honduras sitting at +725. The draw is currently prices at +325. The goal total is 2.5 with the UNDER sitting on -115. The U.S. in a two-way spread bet of -1 goal is currently -130, with Honduras sitting on +110.
In addition to Honduras, the U.S. has Panama and Haiti in their same group.
Just Mexico has won this title more that the U.S. although Javier Hernandez is out with an injury and that will hurt the tri-color's offensive attack immensely.
However, Mexico still has Giovani Dos Santos and Carlos Vega up front and shares the 7 to 5 odds to win the Cup with the U.S.
Costa Rica is at its highest world ranking ever and the Cup's highest ranked club entering the tournament following a strong performance in last summer's World Cup. The Ticos are 5 to 1 to win and are as good if not better than both the U.S. and Mexico.
After a narrow loss during the final in 2013, Panama comes into the Cup at 20 to 1 as the dark horse. Panama has yet to win a Gold Cup since the tournament started.
Honduras has reached this tournament's semifinals in five of the past six times it has been played. The Hondurans have qualified for two straight World Cups and are 20 to 1 to win the tournament.
Jamaica is in Group B with Canada and Costa Rica, and should battle with Canada for second place. The Jamaicans are 60 to 1 to win the title while Canada enters at 50 to 1.
Others long shots include Guatemala and Trinidad Tobago at 80 to 1, El Salvador sits at 100 to 1, Haiti at 250 to 1 and Cuba at 500 to 1.