Founder of BetOnSports Must Pay Back Taxes of $36 Million
July 31, 2015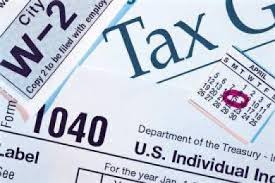 An appeals court rejected the attempts by the founder of a defunct online betting site to avoid the payment of delinquent taxes in the amount of $36 million, dismissing his claims that a plea deal to a related criminal case precluded the U.S. government from pursuing the tax debt.
A panel of three judges with the 8th U.S. Circuit Court of Appeals in St. Louis ended the legal challenge of Gary Kaplan on Wednesday involving back taxes and penalties for 2004 and 2005 while he was affiliated with BetOnSports. At one time, the company was one of the biggest offshore sports gambling businesses in the world.
During 2006, Kaplan, its CEO, the company and other employees were indicted on federal counts in St. Louis, which accused them of operating illegal gambling operations.
Prosecutors alleged the business handled over $1 billion annually in wagers through phone lines and websites.
Prosecutors said BetOnSports misled its gamblers into believing the money transferred to the company was safe and would be available for withdrawal any time, when the truth was their money was used for expanding the business.
When the company folded, its customers lost over $16 million, said the government.
As part of a civil settlement in 2006, the company entered into an agreement to stop taking bets from the U.S. BetOnSports was sentenced later to probation and fined $28.2 million that lawyers from both sides saying it would likely never be paid.
Kaplan, a high school dropout who is now 56, started as a bookie in New York, and pleaded guilty back in 2008 to racketeering conspiracy, conspiracy and violating the Wire Wager Act.
He was given a four year and four month sentence, which he completed in December of 2010 and was ordered to forfeit $43.65 million.
On appeal for the tax issue, Kaplan said his 2008 plea deal barred the government form going after him for back taxes and that the statute of limitations ran out on the ability of the government to collect.