Not All Sports Bettors are Happy With New Bitcoin
August 17, 2015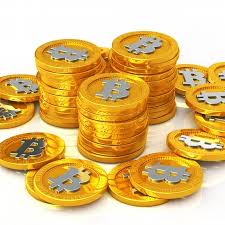 Over the past month, bitcoin has been added to the cashier of at least two new sportsbooks, and during that same time the value of the crypto, anonymous currency has dropped from nearly $289 dollars only three weeks ago to $257 as of Sunday August 16.
That type of up and down movement has keep some bettors on sportsbook reluctant to move the sports betting they have online entirely over to bitcoin, as the value of the bitcoin fluctuates so much it negates the benefit of not paying any transaction fees.
One member of an online sportsbooks said he spent the time to have a bitcoin wallet funded only to find out later that 20% of the bankroll would we lost and not through his own fault. He said that he would use credit cards or Western Union until the fluctuation in the bitcoin value becomes more stable
Many bettors are saying they would prefer to travel to a nearby store to deposit with their online sportsbook using cash from Moneygram or Western Union as the fees are reimbursed on many sites for over $300 transactions.
Of course, they realize that the U.S. dollar value also erodes at home over a period of years, but not over a period of days as the Bitcoin has done the past three weeks.
Daily movements on the bitcoin were as much as $4 and $5 dollars and have reached $36.50 in devaluation between July 25 and August 16.
Sportsbooks have slowly added the Bitcoin cashier to their online sites, but could decide to slow down that or even one day eliminate if it causes too many bettors to use their cash to make deposits.
The public bettor has so much to worry about when it comes to making his or her own picks, the last thing they want to worry about is if their most recent deposit is still worth what it was a day or even just hours ago.