Arsenal hosts Liverpool, Odds Makers Leaning Toward the Gunners
August 24, 2015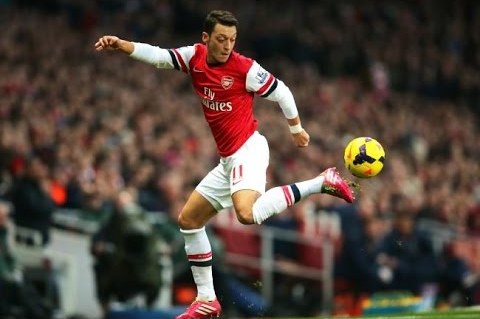 The English Premier League wraps ups it third round of fixtures on Monday when Liverpool visits Arsenal for a match between two clubs expected to battle for a top 4 finish.
Both clubs will be looking to record an early-season high profile victory when they play at 3 p.m. ET.
The current line has Arsenal favored at -140, with Liverpool sitting on +375. Liverpool is +120 on giving a ½ goal to Arsenal.
Arsenal lost its opener against West Ham, but bounced back last week to beat Crystal Palace by the minimum. Meanwhile, Liverpool opened with a win over Stoke City, which was followed by another win over just promoted Bournemouth. A win by the Reds today would give them 9 points from 9.
Only 2 of the past 9 head-to-head matches between the two clubs have ended in draws. However, the line on a draw is sitting on +285. The total for goals is 2.5 with the OVER juiced at -115.
After an opening match loss by Arsenal took the wind out of its sails, manager Arsene Wenger was pleased to return to winning form at Crystal Palace.
However, the hard fought win against a relatively modest opponent has not won over the Gunners faithful who are still upset over the debacle with West Ham, although taking three points from an opponent like Liverpool could restore optimism at the Emirates.
Wenger's side has an impressive record versus Liverpool having lost only once in its past 19 matches against the Red on its home pitch and have won each of the past three.
In addition, Liverpool has yet to be convincing thus far despite earning the maximum points through two matches.
Two 1-0 wins thanks to a long shot by Philippe Coutinho and an offside winner by Christian Benteke has given Liverpool its six points to date.
With players such as Mesut Ozil and Alexis Sanchez proving to be much tougher opposition than what the backline of Liverpool has seen thus far, the -140 odds for Arsenal winning again are a good play.