Aston Villa Midfielder Idrissa Gueye Injured in International Duty
September 9, 2015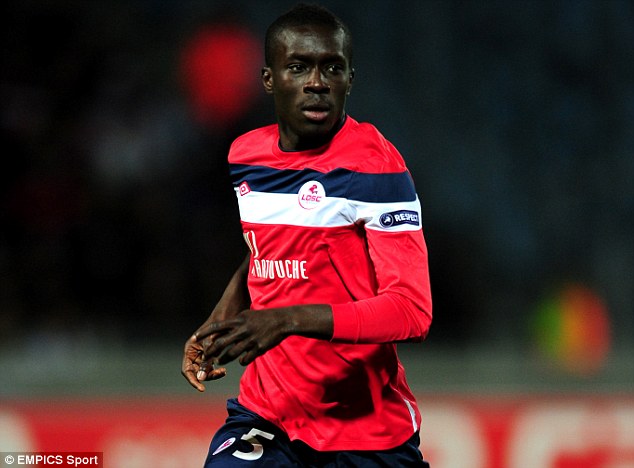 For English Premier League clubs international duty for players is a double-edged sword. The competition they compete against makes them better players, but the risk of injury is always on the minds of managers.
Aston Villa was hit with new of one of its players who was injured during this last week and this week's Euro 2016 qualifying, World Cup qualifying, African Cup of Nations and international friendlies.
Idrissa Gueye a midfielder for Aston Villa suffered a hamstring injury while away with Senegal on international duty. The new signing by Villa was due to play against South Africa but missed the final training session for the club after suffering the injury during an African Cup of Nations qualifier victory 2-0 against Namibia.
An online site that follows African football reported that Gueye would have a scan on Tuesday to determine how bad his hamstring injury is. Gueye has filled some sizeable boots for Fabian Delph at Aston Villa since arriving form Lille in Ligue 1.
Along with Carlos Sanchez, Jordan Veretout and Ashley Westwood, there are a number of options for manager Tim Sherwood at midfield for Aston Villa as they look to secure a top 10 finish. It could be tall order though, as bookmakers such as Betfair price them at a staggering 1/20 to end the season in the bottom half of the table.
Yet the tough tackling approach of Gueye, added to his quality passing and the ability to carry up the ball sees him, as one of the topflight's standout new additions.
The international for Senegal has 29 tackles, while he is averaging 1.5 shots per match, 1.5 key passes per fixture and two successful dribbles per match.
During the recently closed transfer window, Villa was one of the most active clubs and it appears that Gueye might prove to be their most important acquisition.
He is adapting well to the more physical football of the English Premier League and while he might have a few naïve elements to his game, he has shown some very good glimpses of his vast talent to suggest a top quality player is soon to emerge.
If he is absent for a prolonged period it could be a huge loss to Villa as they battle to return to the top half of the table.