Late Games Help Books Avoid Disaster in Week 5
October 13, 2015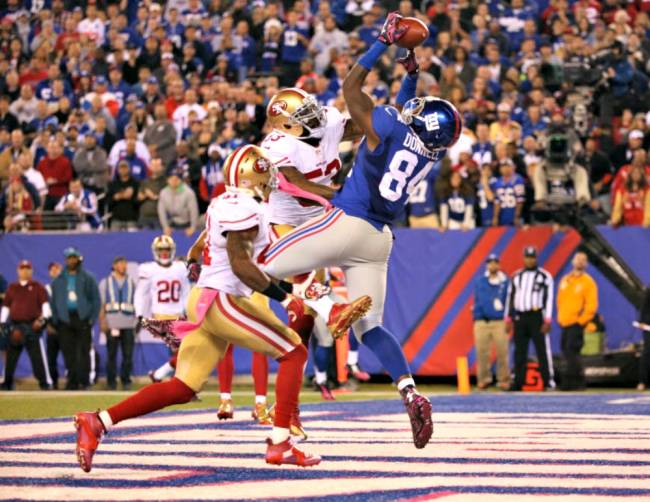 A parlay of three teams pays odds of 6 to 1 and during Week 5 of the NFL on Sunday afternoon nearly everyone seemed to hold a three team winning combination of games with the favorites Denver, New England and Arizona all covering.
With all three favorites covering, the books were set up for a huge liability heading into the night game between the Giants and 49ers with the Giants 7-point home chalk.
No one was cheering for San Francisco as huge parlays were sitting on the table waiting to cash out if New York beat the visiting 49ers as everyone thought they would. In two previous road games, the 49ers were outscored by 33 points.
One sportsbook said they faced a loss of seven figures if the Giants covered with the OVER and the Rangers cashed on the OVER for baseball.
New York beat the 49ers 30-27 but did not cover and Toronto beat Texas 5-1 for an UNDER and books online and in Vegas all breathed a sigh of relief after dodging a HUGE bullet.
Nevertheless, the day was a loss for the books, but not a disaster like it could have been.
The final outcome could have been far worst as the public bettor was riding the wave of a perfect storm thanks to popular teams covering the spread.
Three teams – Cincinnati, Atlanta and Green Bay – were 4-0 entering Week 5 versus the spread. Just the Packers covered on the day amongst those three, but the timing of those late games coupled with just three games to pick from had most on the same parlays with the books not able to escape a possible payout of 6 to 1 odds.
This season has started strange. Books usually do not lose very often to the public, but after five weeks, they are a sad 2-3.
The only solace the books have is that Week 5 could have been much worse if only the Giants would have covered and Texas would have knocked off the Blue Jays with a mess of runs scored in the process.