Recent Feedback About Sportsbooks
October 14, 2015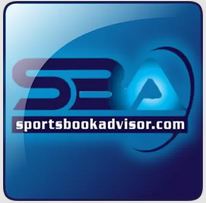 Three feedback queries we are making public after they have been verified:
1. Bitcoin sportsbook Directbet.eu user writes in: "I love the sportsbook's business model of sending and receiving bitcoins directly for bets and they have always paid but their lines are screwy. Most times I cannot find lines for pretty major American football games. "
Sportsbook Advisor had researched and confirmed there is a lack of lines available for some major sporting events. NBA games would have money lines and no spreads. American college football matchups that were not found included D1A (FBS) schools. All of these games and lines were found at competing internet sportsbooks. Additionally we have entered DirectBet.eu into our database as a C- Sportsbook. Their other lacking feature is lack of any live help option. They are our first digital currency only sportsbook to be rated.
2. Sportsbook.ag has been sending their clients (or in some cases just people who have signed up) emails near their birthday telling them they have a free bet. The player logs in and does not see the free bet. The player then contacts the sportsbook (by email only –  they do not feature live help option) and they are told that the sportsbook is working on the problem. The issue is never resolved. This sportsbook is already rated F and is on the blacklist.
3. Intertops (Rated A) recently paid out a player that had  a complaint about the sportsbook that their $2500 (Canada) was being held up for some unknown reason. A quick email check up shows that the player had been paid and after contacting the player they said they were satisfied with the way the sportsbook handled the situation.