Sportsbook.ag Complaint and Response
October 19, 2015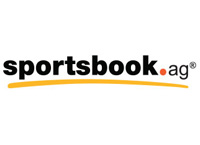 The latest complaint for the much maligned sportsbook. Here is the exchange between the complainant and SBA:
| | |
| --- | --- |
| | Scott T. (Last name redacted) |
| | email address redacted |
| | I have $1000 withdrawal from Sportsbook.ag and it has been pending since August 12. Do I have any way to get this? I've been a customer a long time and they said there's been an unusually high amount of withdrawals causing delay. Please help! |
Our response:
Hello Mr. xxxxxxxx,
Sportsbook.ag
is a sportsbook with an F rating with our review site. They don't really respond to our inquiries. But if you like we can try to contact them on your behalf.
Brad
SBA