Final Week of NFL Regular Season Won by Sportsbooks
January 5, 2016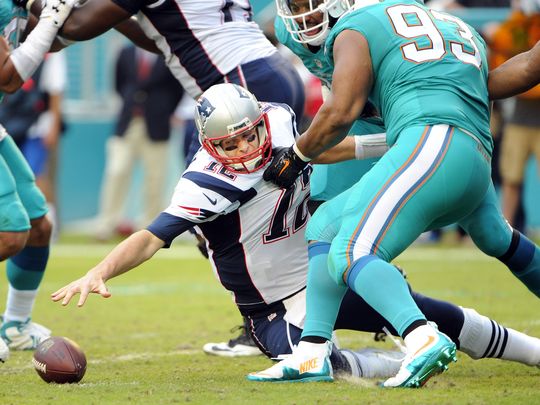 Bookmakers won week 17 of the NFL regular season but it was much closer than Week 15. The books were helped on the weekend when popular teams like the Jets and Patriots both lost outright to help the books pull off a small win.
The books took a beating in Week 15 losing an estimated $7 million, but Week 17 turned out to be a more relaxed one for sportsbooks.
During the last weekend of the regular season, all 32 teams in the NFL played on Sunday. A number of games were hard to pick as some teams were resting playing preparing for the start next week of the playoffs.
The popular favorites did not fare well for the public bettor as they were 5-11 against the spread while eight underdogs won outright, which took away a great deal of the risk of a teaser.
The biggest game that helped the books was the New England loss to Miami 20-10 as the overwhelming majority of money on this was behind the Patriots.
New England going in was 10-point chalk and had a great deal of incentive to leave Miami victorious to secure home field advantage throughout the AFC playoffs.
Miami had not covered any spread over its past six games prior to Sunday, but was able to win for the third consecutive at home versus New England.
With the loss and a Denver win, the Patriots dropped to the No. 2 seed in the AFC while Denver leapfrogged to No. 1. The biggest issue now for Denver is who will be the team's starting quarterback when they take the field in just under two weeks.
Peyton Manning started the second half for Denver after the Broncos has turned the ball over 5 times in the first two quarters. The adrenaline rush of having Manning back under center, helped lead the Broncos to their win.
The Jets losing outright to the Bills was the other big outcome for the books. The loss knocked the Jets out of the postseason and helped the books as over 70% of the money for that game was behind New York.