Washington Capitals Favored to Win 2016 Stanley Cup
April 12, 2016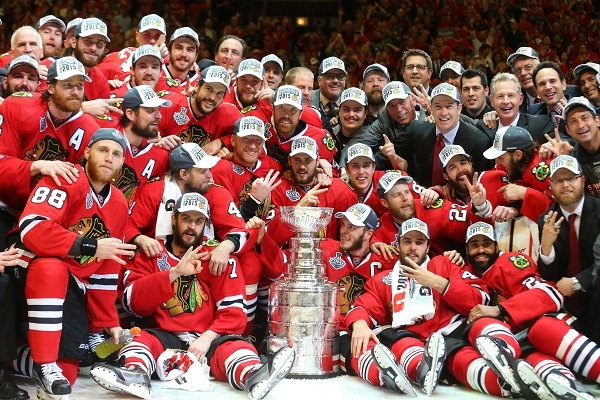 If You are Looking for 2019 NHL Futures Odds click here
On Wednesday, the 2016 NHL Playoffs begin. All 16 of the NHL Stanley Cup playoff teams are ready to take the ice for their "second season" as the quest begins to lift the Stanley Cup in June.
The team with the best odds to win the Cup at the start of the postseason is the Washington Capitals at 9 to 2. Just behind Washington is the Los Angeles Kings at 7 to 1. The Chicago Blackhawks, the reigning champions of the NHL sit at 15 to 2 odds to repeat as champions.
The Anaheim Ducks, the winners of the Pacific Division are sitting at 8 to 1 odds entering the postseason. Dallas the winners of the Central Division are also at 8 to 1. The Pittsburgh Penguins are 9 to 1 entering the postseason.
St. Louis is 10 to 1 as the season re-starts on Wednesday.
At the start of the season, a number of sportsbooks took a great deal of money on the New York Rangers to win the Stanley Cup. However, the Rangers are 16 to 1 to win the Cup for the first time since 1994 after subpar play for much of the season.
In addition, San Jose sits at 16 to 1 to win the NHL title but first must knock off the Kings in round one.
Of the 16 teams remaining, the biggest surprise is likely the Florida Panthers. Few thought the Panthers would be in the postseason, but here they are and the team is 20 to 1 to win the title entering the postseason.
The Tampa Bay Lightning has had injuries problems late in the season and their stock has dropped since. The Lightning is now 20 to 1 to win the Cup.
The Nashville Predators sit as a long shot and dark horse at 25 to 1.
The rest of the playoff teams include the New York Islanders at 25 to 1, the Minnesota Wild at 28 to 1 and the Detroit Red Wings and Philadelphia Flyers at 33 to 1.
After a long season of 82 games, anything can happen during the postseason. At times, it is not the team with the best record, but the team that is playing the hottest entering the postseason that prevails.
Nevertheless, the Washington Capitals are favored and will be the team to beat beginning Wednesday.