NHL Conference Finals Tight, Stanley Cup Futures Updated
May 24, 2016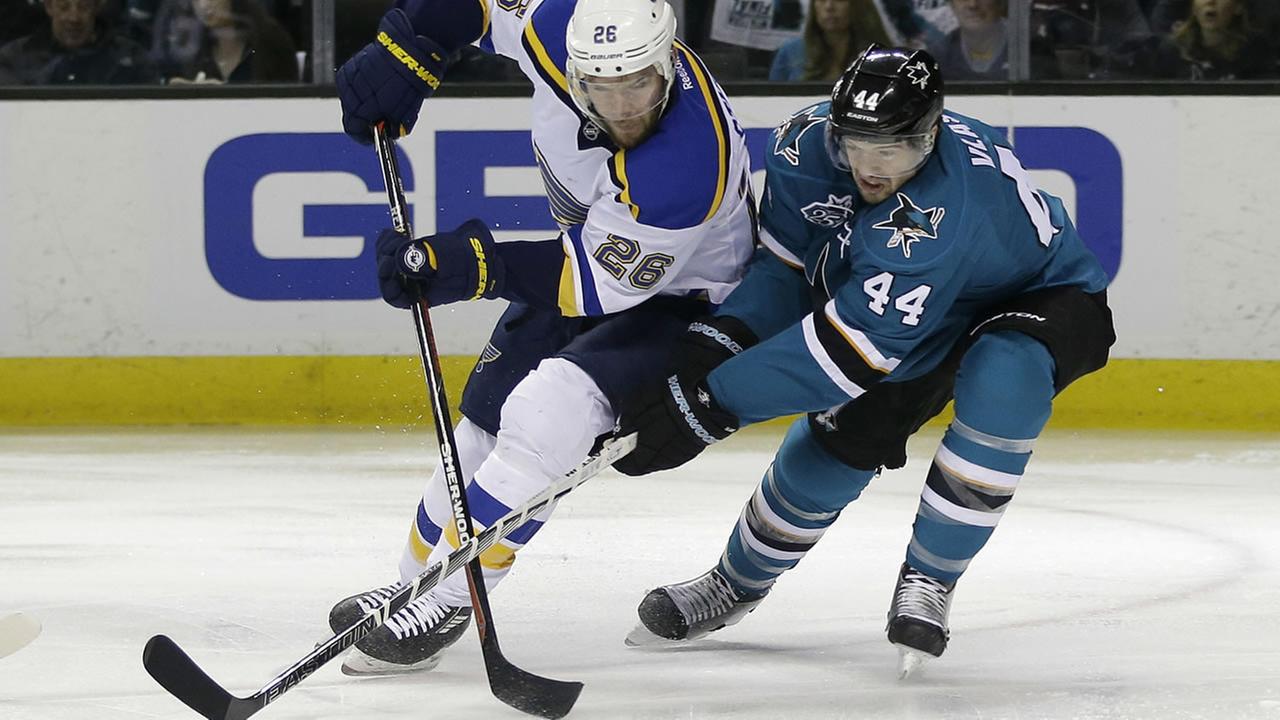 The NHL Stanley Cup playoffs continue with the conference finals well under way. Both series feature close matchups with each of the series sitting at 3-2 after five games.
Out West, the San Jose Sharks beat the St. Louis Blues on Monday night 6-3 in Game 5 to take a 3-2 lead in the series. In the Eastern Conference, the Tampa Bay Lightning lead their series 3-2 over the Pittsburgh Penguins, with Game 6 scheduled for Tuesday night.
The proverbial home ice advantage has been anything but during the conference finals. In the Western Conference finals, the visiting teams spilt the first four games of the series. In the East, the Penguins have lost two of their three games played at home against the Lightning.
Both series, even with two teams on the brink of elimination are far from being decided. The two series have been going back and forth with momentum swings during periods.
The four teams remaining are very evenly matched and regardless of who wins the conference finals, the Stanley Cup Finals will prove to be action packed and a close battle.
St. Louis dominated San Jose in Game 4 to tie the series getting a spark from a goaltending change benching Brian Elliott in favor of Jake Allen. However that was short lived as the Sharks came back to take on 3-2 series lead on Monday with their 6-3 victory.
The loss by St. Louis at home saw the Blues drop to 4-6 at home during the playoffs.
Pittsburgh looks to win on Tuesday to extend its series to a Game 7. Marc-Andre Fleury took over in goal for Pittsburgh in Game 5 only to lose and the decision to play the veteran over rookie Matt Murray was heavily criticized.
Nevertheless, the decision has been made to keep Fleury in goal for Game 6 at St. Louis, where the Penguins' backs are against the wall and need a win to extend the series to a Game 7 back home.
Pittsburgh will have to slow down the Tampa Bay attack, while trying to find their scoring edge again that they owned earlier in the series.
Tampa Bay is a slight favorite to win Tuesday's game at -180, while Pittsburgh is sitting on +160. The Lightning are also the favorite to win the Stanley Cup.
Stanley Cup title futures
Tampa Bay 5 to 2
San Jose 12 to 5
Pittsburgh 14 to 5
St. Louis 4 to 1