Live Sportsbook Odds Added
September 22, 2016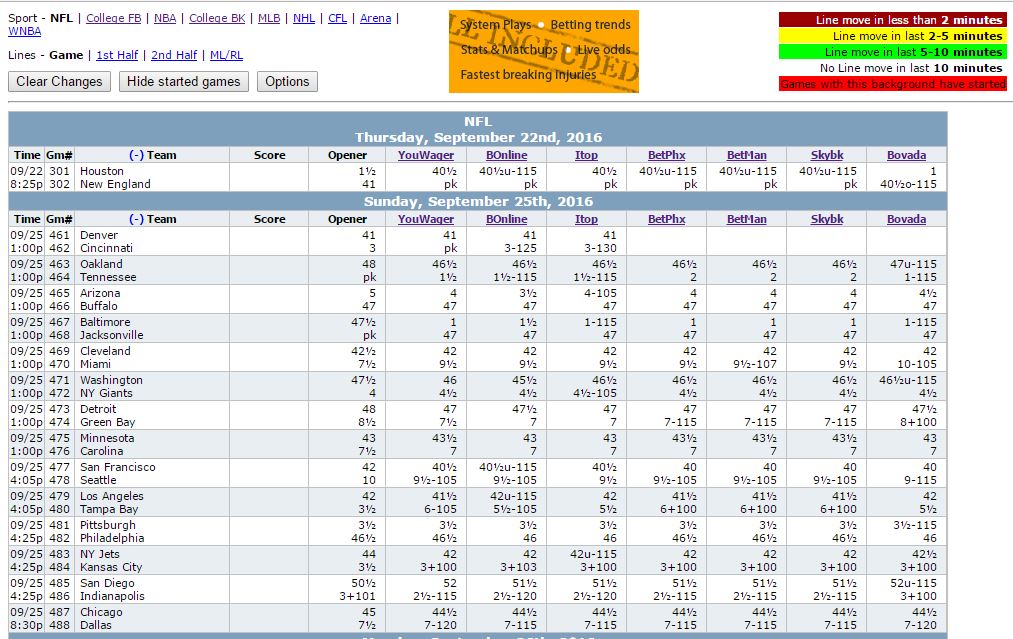 Sportsbook Advisor has carried insider sportsbook information for nearly ten years now and has given away thousands of free picks. Now you can get live odds from our top featured sportsbooks all in the same place.
Watch the lines as they change and handicap the games accordingly. Line changes are highlighted in different colors and are updated every minute.
We have teamed with the fantastic odds company Sports Options to make this possible. Check out these odds and for a shortcut bookmark SBAodds.com for the future.
GO TO OUR SPORTSBOOK ODDS NOW CLICK HERE