Betting Trends for Jaguars vs Titans
October 27, 2016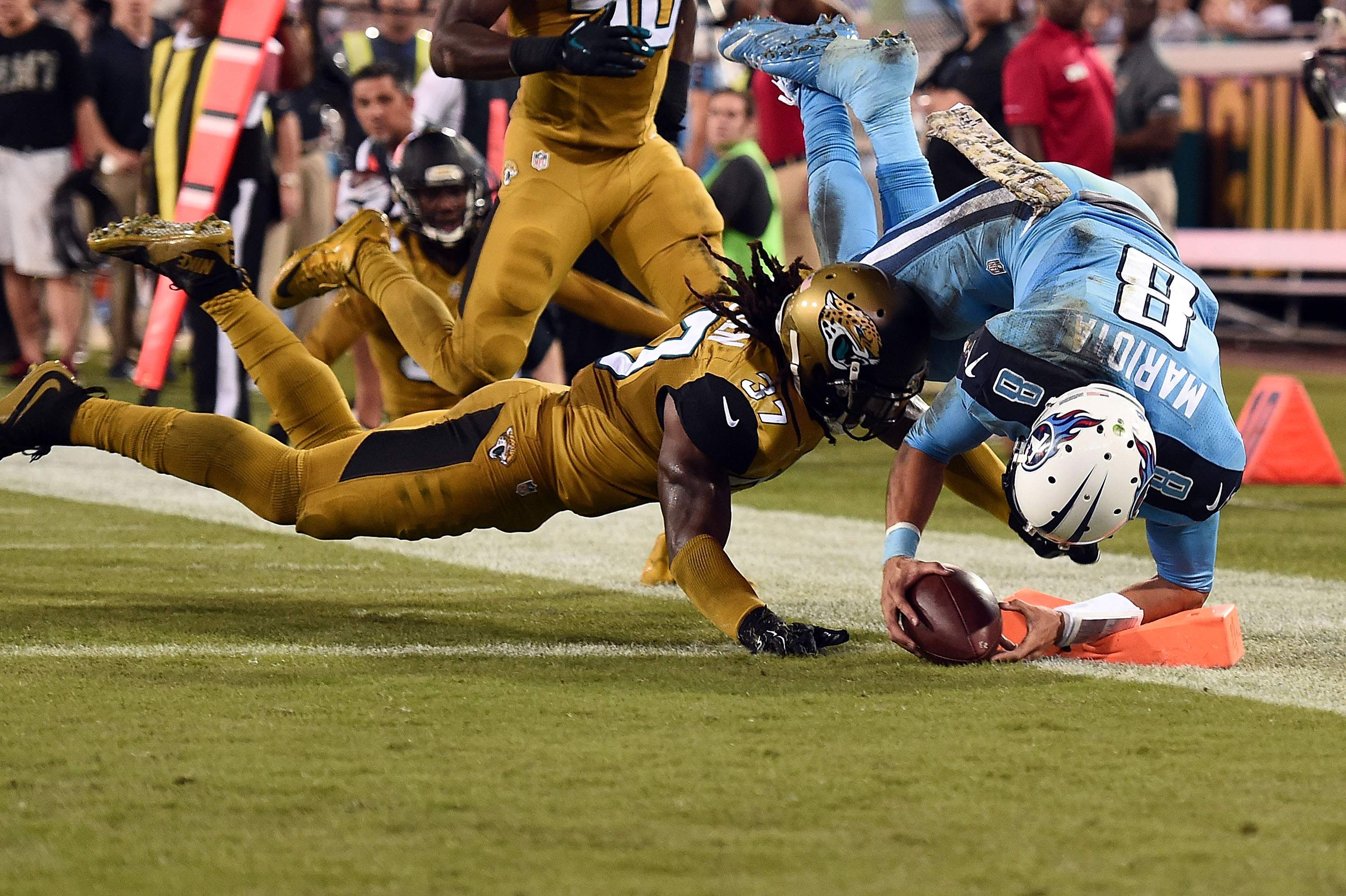 NFL Thursday Night Football might not have the matchup that NFL fans wanted to see in Week 8 between two teams at or near the top of their conferences, but for bettors that follow trends, this game could be a moneymaker.
The Jacksonville Jaguars visit the Tennessee Titans in a battle between two AFC South rivals. Jacksonville is in the division cellar at 2-4 while Tennessee is 3-4 and tied with Indianapolis for second place.
The current line on this game has Tennessee as 3.5-point chalk. Tennessee has defeated Jacksonville the past two head-to-head games, but neither of the two wins was by more than what the current spread is for Thursday's game.
One of the biggest betting trends in this game is Tennessee at home and a terrible record against the number. This season Tennessee is only 2-5 ATS overall and 0-4 ATS at home.
Tennessee has been the worst bet the past couple of seasons in football posting a record of 15-36-4 ATS or covering only 27% of their games.
However, possibly the biggest trend leading up to this game is Tennessee is a dreadful 1-13-1 over its past 15 games versus AFC South opponents.
Jacksonville on the other hand is 3-3 ATS overall and a respectable 1-1 ATS on the road. When it comes to playing AFC South rivals, the Jaguars are 6-2-1 ATS over their past 9 games against division opponents.
This matchup on paper does not look as if it will put that many points on the board with the two teams possibly exchanging more punts than first downs.
However, for the bettors it is a matter of either following the trends as they have gone or deciding that those trends will change with this matchup on Thursday.
Regardless of how the game turns out straight up, the best option is to take a bet against the number. The Titans and Jaguars on paper are a good matchup, but the game is played on a field and the outcome is not always, how it seems on paper.