Over $6 Million Less Wagered This season on Football
November 1, 2016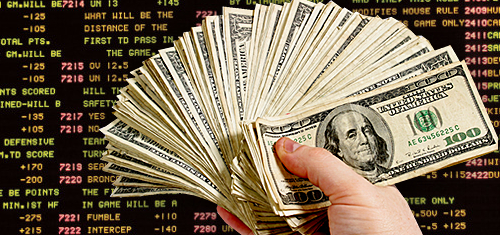 People have been watching less hours of football this season on television. At the same time, there are less dollars being bet on football as well.
The Nevada Gaming Control released numbers that showed $308.5 million had been wagered on the NFL and college during September at the regulated sportsbooks in the state. That is a decrease of year over year of close to $6 million despite there being nearly the same number of games.
In all, the 190 Nevada sportsbooks were down 3.9% in September in all sports compared to September of 2015.
The drop is minimal but still notable following a number of years of growth. For six straight years, the books have scene record handles on every sport.
During 2015, over $4.2 billion was wagered on sports at the regulated sportsbooks, which happen to be consolidated amongst about 12 companies. That amount was close to double what was wagered back in 2005.
Part of this is due to the large number of online sportsbooks that have become very popular for many bettors. Many bettors are on the go and the online sportsbooks are offering mobile device platforms for betting giving the bettor the opportunity to bet wherever he or she is.
For sports betting anywhere in the U.S. online or in Nevada, football remains the leader. Leading up to the start of Game 5 of the 2016 World Series on Sunday, there were more bets on just one of the Sunday Night Football participants the Dallas Cowboys than combined on both of the teams – Chicago Cubs and Cleveland Indians – playing in the World Series.
A number of sportsbooks in Nevada have said that action on college football is not down like it is for the NFL. One sportsbooks said that NFL action was down almost 8% compared to last year, while college football in comparison to last year was down just 2%.
Much of that can be attributed to the number of top online sportsbooks that are available for the bettor.