Odds Shrinking for Browns Going 0-16
December 2, 2016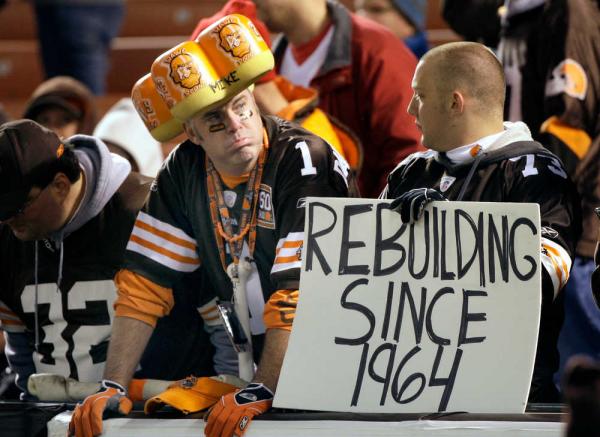 The NFL regular season has just five weeks remaining and while a number of teams are battling for division titles and playoff berths, one team each week is attempting to win its first game of the season.
The Cleveland Browns have lost all of their 12 games thus far this season. Sportsbooks online continue to offer a prop for the Browns as to whether they will end up winning at least one game or will complete the season 0-16.
The team has gone through quarterbacks it seems nearly each week starting the season with Robert Griffin III, followed by Josh McCown, Kevin Hogan, Terrelle Pryor, Charlie Whitehurst and rookie Cody Kessler.
Over the past 17 seasons, the Browns have had 26 different players line up under center, which tends to lead to no continuity or consistency on offense that equates to losses.
One online site is offering Cleveland at odds of +115 to finish the season 0-16. Entering Week 4, the odds could have been purchased at +2000 for the same result.
The only NFL team to go an entire regular season during the 16-game era without a victory was the Detroit Lions in 2008. Every other team in the league has somehow managed to win at least one game during the regular season.
The Browns still must play Cincinnati, Buffalo, San Diego and Pittsburgh.
It would appear a difficult proposition for Cleveland to win against those opponents. Even though all four of Cleveland's remaining opponents have not had stellar seasons, they have without a doubt played better than the Browns.
Since 1999, the Browns have two winning seasons and one appearance in the playoffs and that was back in 2002.
For those still wanting to wager on the Browns as to if they will win at least one game, the YES is at +115, but could become even shorter if the Browns lose next week against the Bengals as they are on a bye week during Week 13.