Will Marcus Mariota Continue to Throw Touchdowns?
December 10, 2016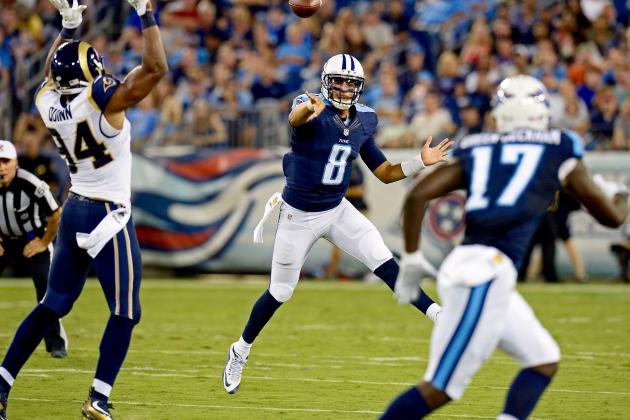 It appears that the No. 2 overall pick during the 2015 NFL draft really is something special for the Tennessee Titans. Quarterback Marcus Mariota is proving wrong those who doubted the Titans selection of him in 2015.
Mariota may not get the press other quarterbacks do because of the small market he plays for in Tennessee but this season he has 2998 yards passing and 25 touchdowns. The native of Hawaii is No. 5 in passer rating in the NFL and thrown two touchdowns or more in eight consecutive games.
One of the props for sportsbooks this week that is seeing a great deal of action is whether Mariota can continue that streak of two touchdowns or more in a ninth straight game.
The books picked a good week for this particular prop, as the Titans must face a Denver Broncos defense that is No. 1 in the NFL against the pass. All season the Broncos pass defense has come up big for the team.
On top of that, the performances of late by Mariota have been against defenses that are very suspect and throwing two touchdowns or more against Denver will be a difficult proposition.
The Broncos defense has allowed just a pair of quarterbacks – Drew Brees and Philip Rivers – to pass for two or more touchdowns this season against them in one game.
The last time Mariota faced a defense in the top 10 of the NFL was the last time he did not threw two or more touchdowns in the same game. That was back during Week 4 against Houston.
That would tend to make one feel that Mariota will have a very difficult time passing for touchdowns against such a strong defense like Denver's, but one never knows.
The No option on this prop of whether Mariota will throw two touchdown passes or more this week has good value at +110, while the Yes is sitting on -150.