Online Sportsbook Offering Trump Impeachment Odds
January 18, 2017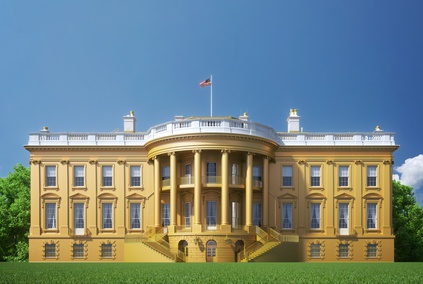 UK online sportsbook Paddy Power has posted odds on some very interesting things over the years. 2017 is no different. They have a particular interest in U.S. Politics.  Just this week the website posted odds on Donald Trump getting impeached within the first six months of his presidency. The odds are 4/1 (+400) which means basically $100 wager would pay you $400 if Trump were to be impeached within the first six months of his presidency.
But it doesn't stop there. There are odds that Trump won't complete his first term (7/4), that a "golden shower" video will appear on Youtube (5/1), that he will split from Melania in 2017 (16/1), and that he will paint the entire White House gold (500/1).
Paddy Power made news last year for paying Hillary Clinton bettors before the election. When Trump won they paid the Trump bettors as well and had to eat $4.5 million worth of bets. But, I would argue that the company got $4.5 million dollars worth of publicity from the stunt. Case and point is that I am mentioning it in this article.
More about Paddy Power: Paddy Power is an "A rated" sportsbook and is located in the UK. They allow wagers from most countries but do not take bets from the United States. They Were started in 1988 and have actual betting locations within the UK and have online betting services as well.
As at February 2010, Paddy Power operated a total of 356 retail outlets (209 in Ireland, 8 in Northern Ireland and 139 in Great Britain) according to their website.