From the 'WTF Files', Paddy Power Declares Clinton Winner and Pays Bets
October 18, 2016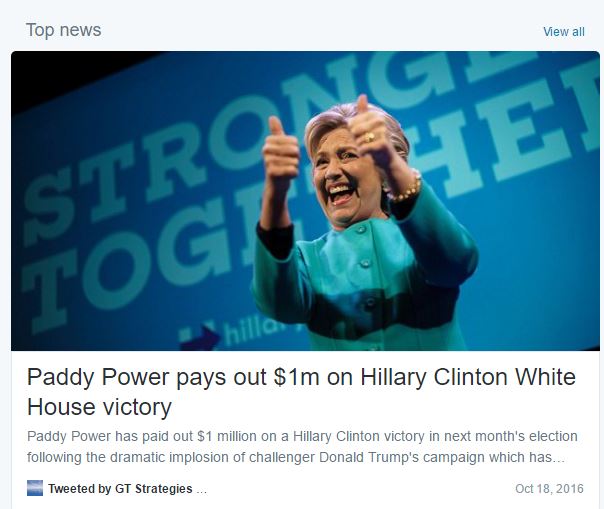 This morning Irish bookmaker Paddy Power declared Hillary Clinton the winner in the U.S. Presidential Election. This would be all well and good except for the election doesn't take place until next month.
In what is widely regarded as a publicity stunt, Paddy Power paid out over $1 Million in Hillary Clinton Futures bets. This doesn't mean that they have graded the Trump bets as a loser though. If Trump wins, they pay those bets as well. It will simply end up being written off as a publicity campaign. And guess what, it's' working – because here I am writing an article about it.
They did the same thing just two days before the Mitt Romney vs Obama campaign four years ago. If Trump does lose however, they will collect that money and get a nice big (basically FREE) marketing blast from it all. Personally, I don't like my sportsbook acting in such a silly way, but maybe that's just me.
Current Odds of Trump winning are 5:1 underdog. Exact odds at our Top Sportsbooks are: Clinton -645 / Trump +490
There is more detail of the story located here: Paddy Power Clinton