Sports Betting Bills Introduced in Congress Again
February 6, 2017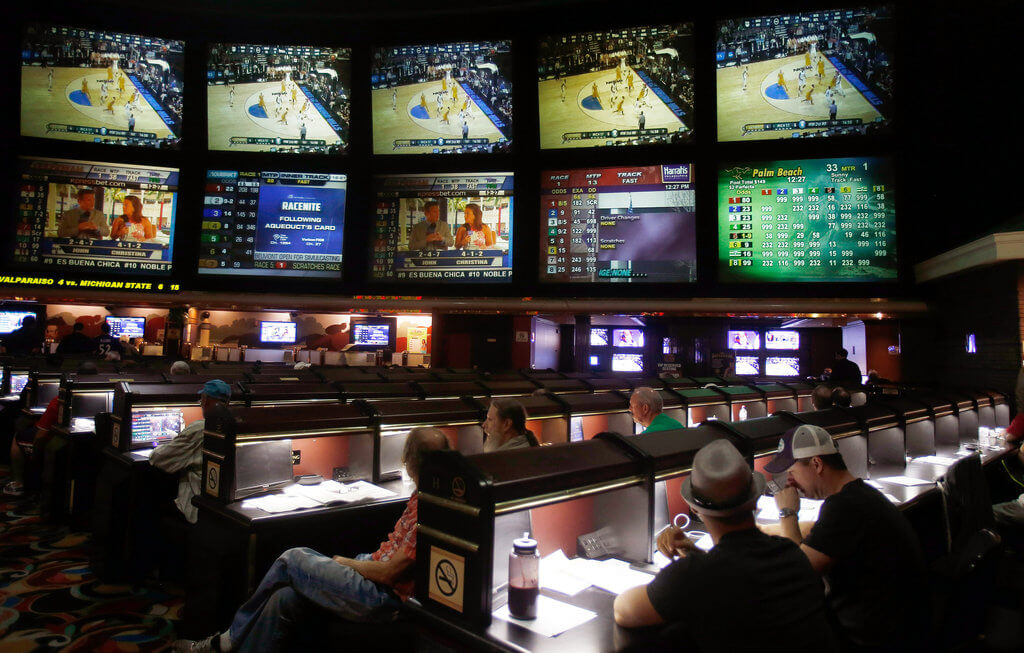 A pair of New Jersey congressman introduced new legislation in the U.S. House of Representatives to legalize all sports betting across the U.S. last Wednesday.
The new bills in Congress were announced last week by Congressman Frank Pallone and Frank LoBiondo. The two congressmen have presented legislation in the past in attempts to legalize sports betting.
Some rumblings were heard late in 2016 of possible changes to existing laws to legalize sports betting. At this time, sports betting on individual games is legal in just the state of Nevada.
Sports betting, said both LoBiondo and Pallone, is already taking place in nearly every state but rather than being overseen appropriately and increase the amount of revenue for businesses both directly and indirectly involved bets are placed through businesses currently called illegal.
The bill introduced by Pallone seeks to exempt the state of New Jersey from being prohibited to have legal sports betting.
The LoBiondo measure known as the Sports Gaming Opportunity Act would allow any of the U.S. states that want sports betting to be legalized to do so over a window of four years.
While Nevada is the only state in which single games can be legally bet on, the states of Oregon, Montana and Delaware are able to allow limited forms of betting on sports.
Despite the current prohibition on sports gambling, the American Gaming Association estimates that each year in the U.S. hundreds of billions of dollars are wagered on sporting events.
Both Pallone and LoBiondo introduced similar measures back in 2015 but neither bill went anywhere in Congress.
With the increase of daily fantasy sports, the sports betting industry has ramped up its pressure to have legislation introduced to legalize the industry.
While the effort by Pallone is a bill at just the federal level, the state of New Jersey has been joined by other U.S. states in efforts to challenge the current federal ban on sports betting.
Roger Goodell the NFL Commissioner has been fiercely opposed to sports gambling and even though it appears that the Oakland Raiders will relocate to Las Vegas, Goodell is adamant that the league's view on gambling remains the same.
Goodell's fierce opposition to sports betting makes it that much more difficult for the industry to become legalized and regulated.